This event has already passed.
Open House
November 4, 2023
, 10:00 am - 12:00 pm EST
Open House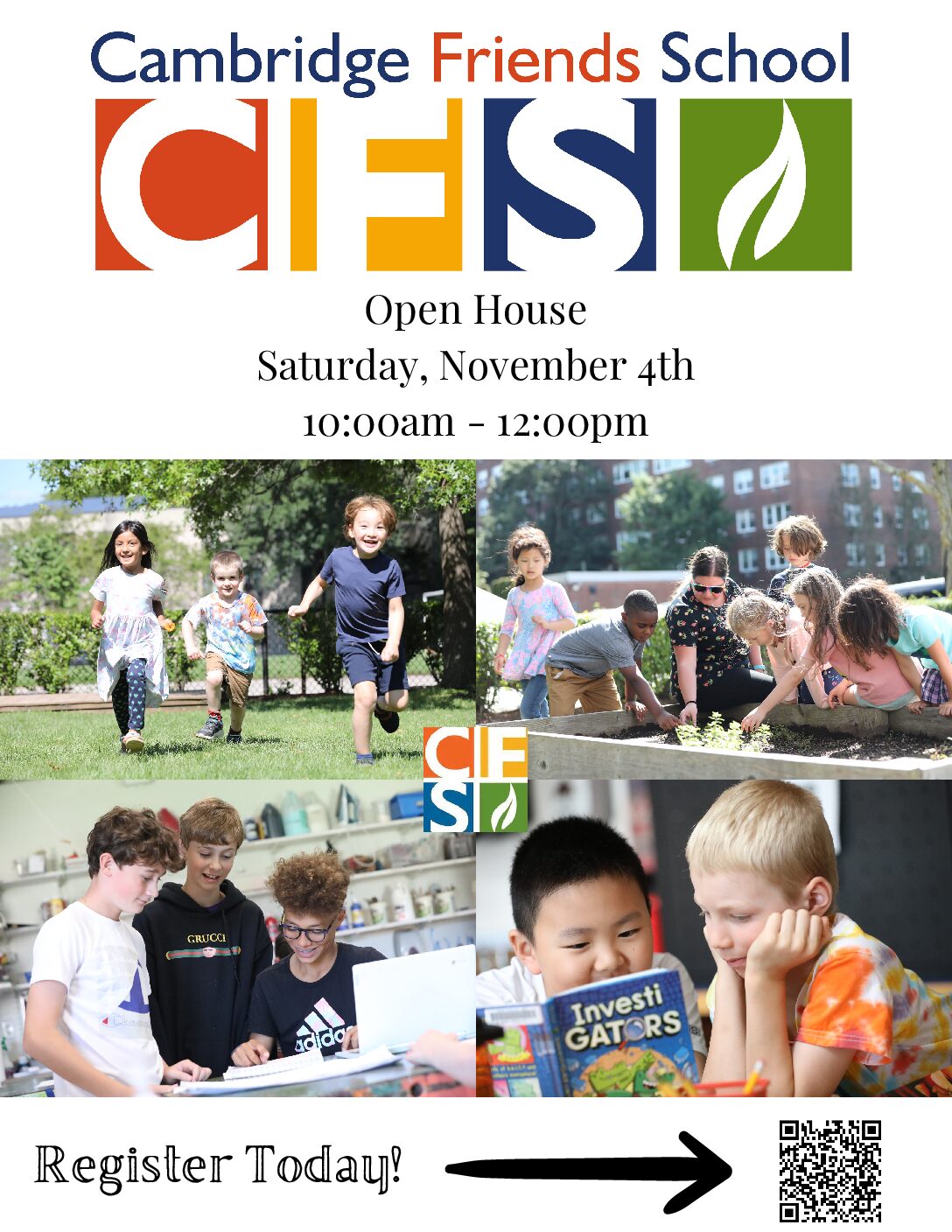 Cambridge Friends School (CFS) is day-school for
students entering Pre-Kindergarten to Eighth
Grade. We offer a welcoming community that is
rooted in social justice, diversity and inclusion, and
Quaker Values.
Our education is focused on rigorous academics
and social-emotional growth of our students. Our
values are Simplicity, Peace, Integrity, Community,
Equality, and Stewardship. CFS students learn how
to become global-citizens, fight for social justice,
and become well-rounded individuals with the
skills to critically think and advocate for what they
need.