This event has already passed.
Information Session
March 3, 2022
, 6:00 pm - 7:00 pm EST
Making a Difference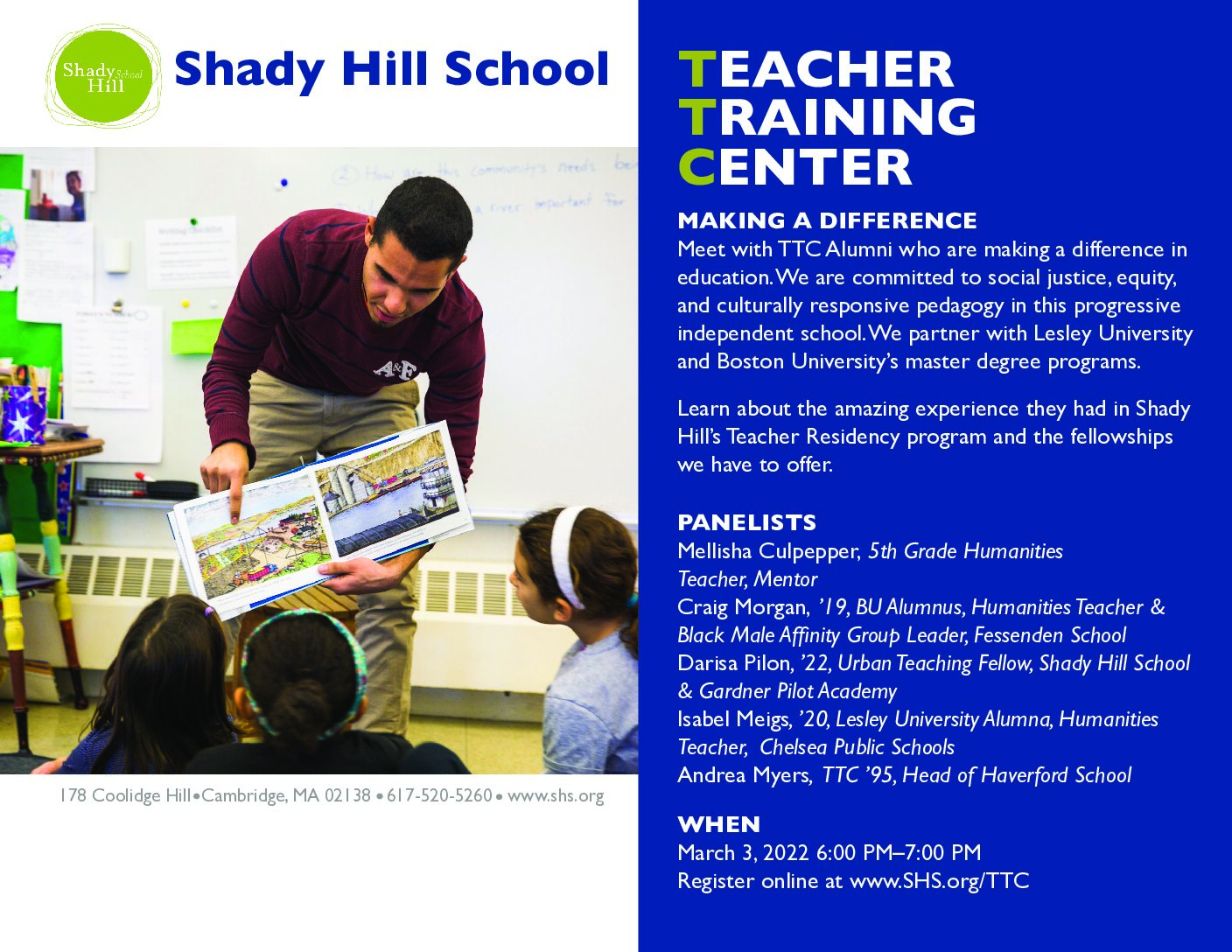 Aspiring teachers, join us to meet with alumni of the Shady Hill Teacher Training Center who are making a difference in education.! We are committed to social justice, equity, and culturally responsive pedagogy in this progressive independent school. We partner with Lesley University and Boston University to offer master's degrees and teacher licensure. Panelists include current students and graduates of our program, Shady Hill faculty mentors, and school administrators. Learn about the amazing experience they had in Shady Hill's teacher residency program and the fellowships we offer. Through the Lesley Dividend program, Lesley University alumni earn 12 free credits toward their M.Ed..
Application deadline for the 2022-23 cohort: March 31, 2022