This event has already passed.
Speaker Series
November 14, 2023
, 6:00 pm - 7:15 pm EST
Learning Prep School Speaker Series: Developing Social-Emotional Skills & Self-Regulation in Ourselves and Our Children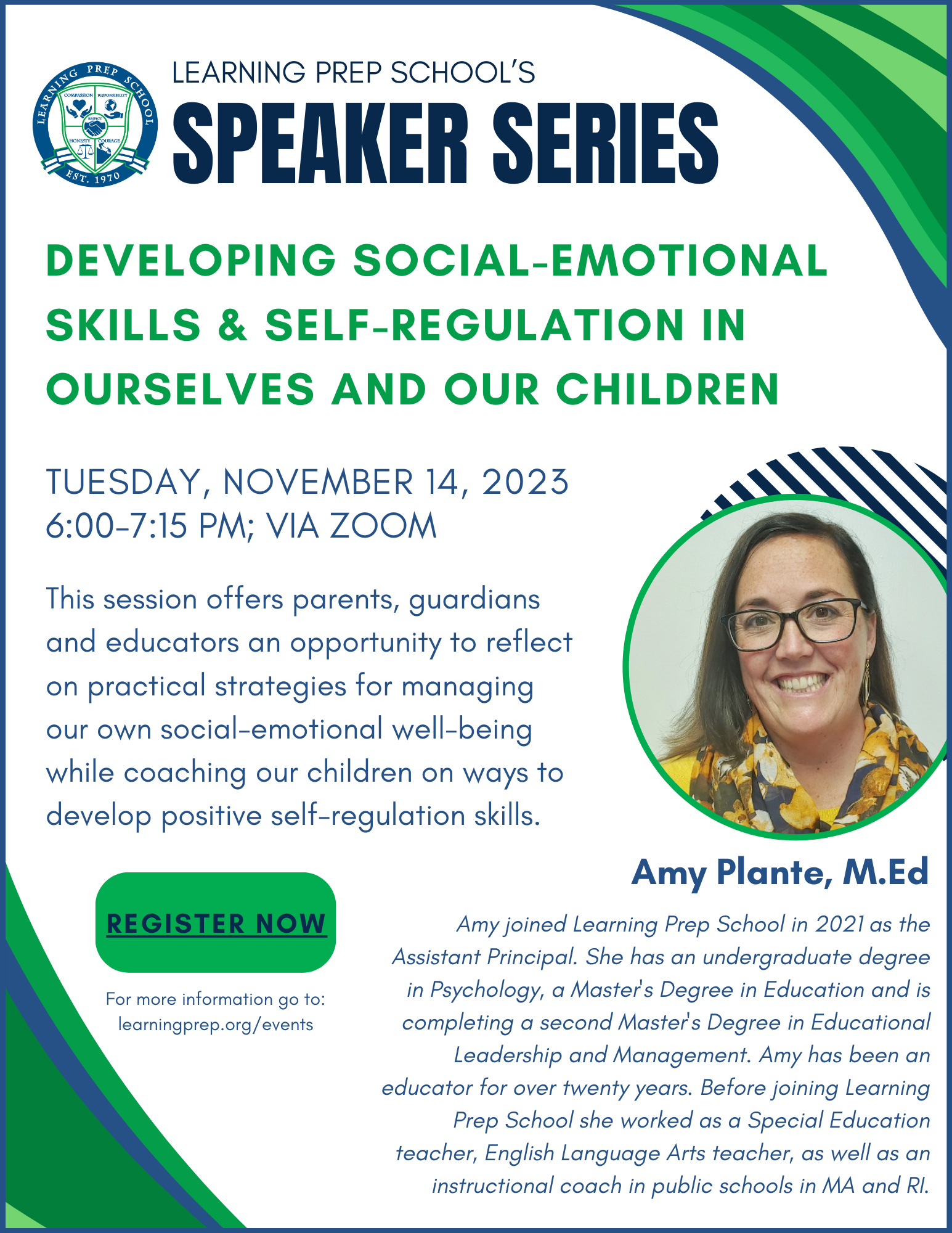 This free Speaker Series event will offer parents, guardians and educators an opportunity to reflect on practical strategies for managing our own social-emotional well-being while coaching our children on ways to develop positive self-regulation skills.
Speaker Bio: Amy Plante, M.Ed joined Learning Prep School in 2021 as the Assistant Principal. She has an undergraduate degree in Psychology, a Master's Degree in Education and is completing a second Master's Degree in Educational Leadership and Management. Amy has been an educator for over twenty years. Before joining Learning Prep School she worked as a Special Education teacher, English Language Arts teacher, as well as an instructional coach in public schools in MA and RI.