This event has already passed.
Open House
November 2, 2021
, 1:00 pm - 2:00 pm EST
November 4, 2021
, 7:00 pm - 8:00 pm EST
January 27, 2022
, 7:00 pm - 8:00 pm EST
International School of Boston Secondary School Virtual Open Houses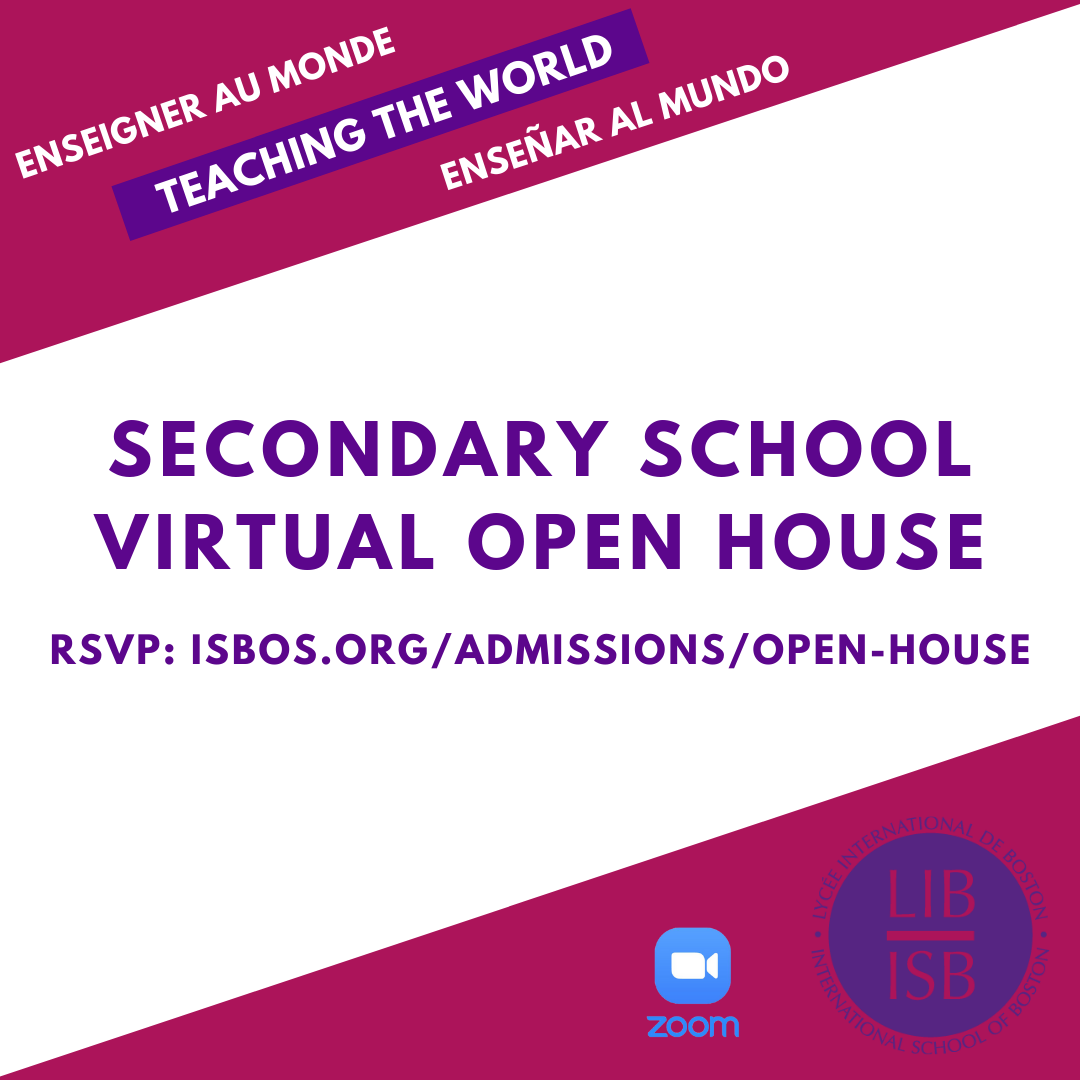 Long known for its excellence in bilingual French and English education, the International School of Boston (ISB) is excited to launch its new Spanish-language program in September. 
At the Middle School level, students in Grades 7 & 8 will be able to learn their third language (Spanish or German) by ability level. They will take beginner or advanced classes, according to their aptitudes in the language. In Upper School, students in the French track will be able to continue to study their third language according to their ability level, and students in the International Program will now be able to choose between French and Spanish as a second language. 
Learn more during our Secondary School Virtual Open Houses (Grades 6-12). You will meet several members of our administration, faculty, and staff. You will also have the opportunity to hear stories and experiences from current students and parents, and ask questions.