Open House
October 12, 2023
, 6:30 pm - 8:00 pm EST
International School of Boston – International Baccalaureate (IB) Spotlight Event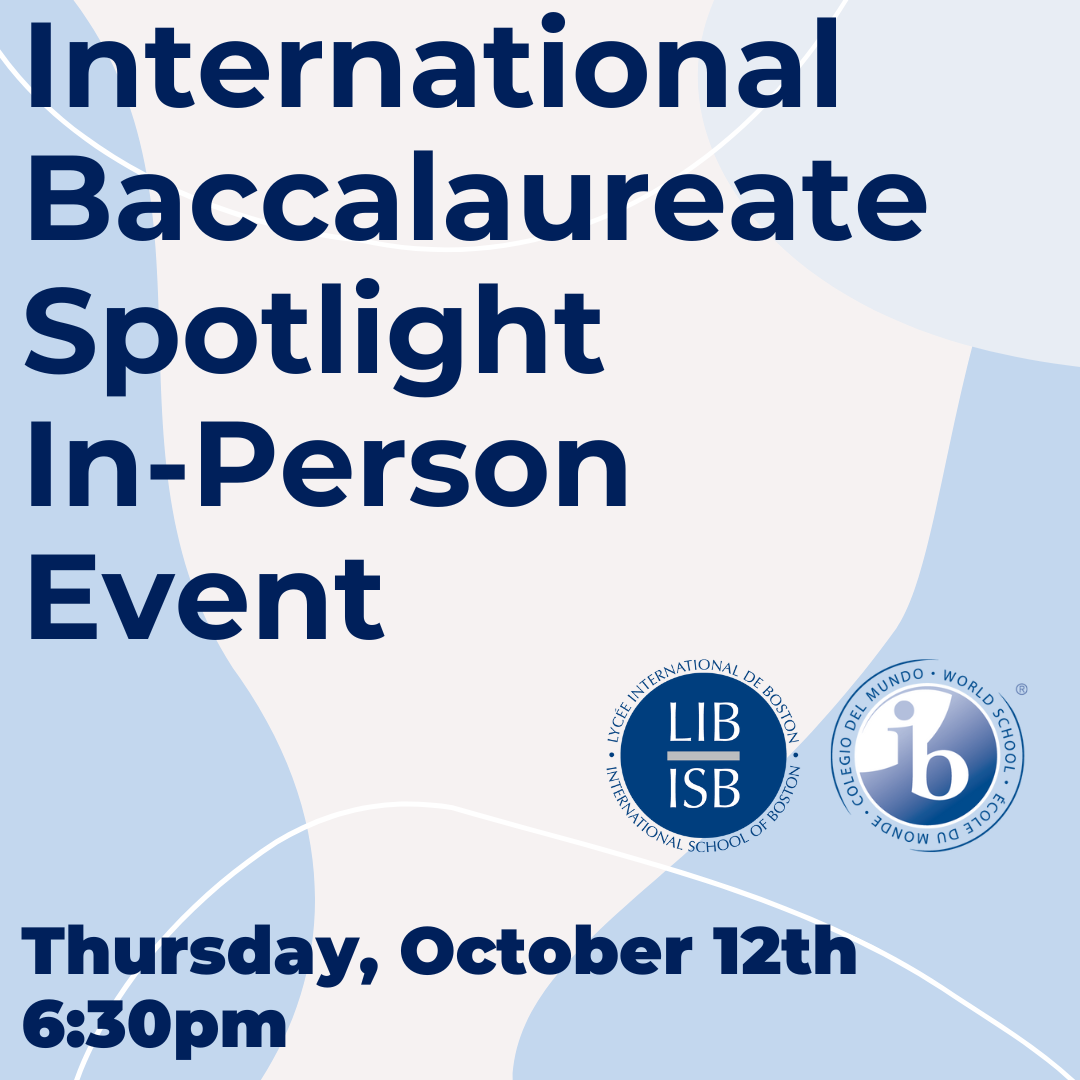 International Baccalaureate (IB) learners are encouraged to think critically and solve complex problems, they are more culturally aware and able to engage with people in an increasingly globalized world.
U.S. colleges and universities value the preparation provided by the IB program as do universities in Europe and beyond! In addition to receiving college credit for their IB exam scores, IB graduates are very well prepared for their college years.
To learn more about the IB education at ISB, join us in person for an International Baccalaureate Spotlight Event. This is a fantastic opportunity to get a clear insight into what the IB Diploma Program entails.