Information Session
November 16, 2023
, 9:30 am - 10:45 am EST
December 7, 2023
, 9:30 am - 10:45 am EST
January 4, 2024
, 9:30 am - 10:45 am EST
Information Session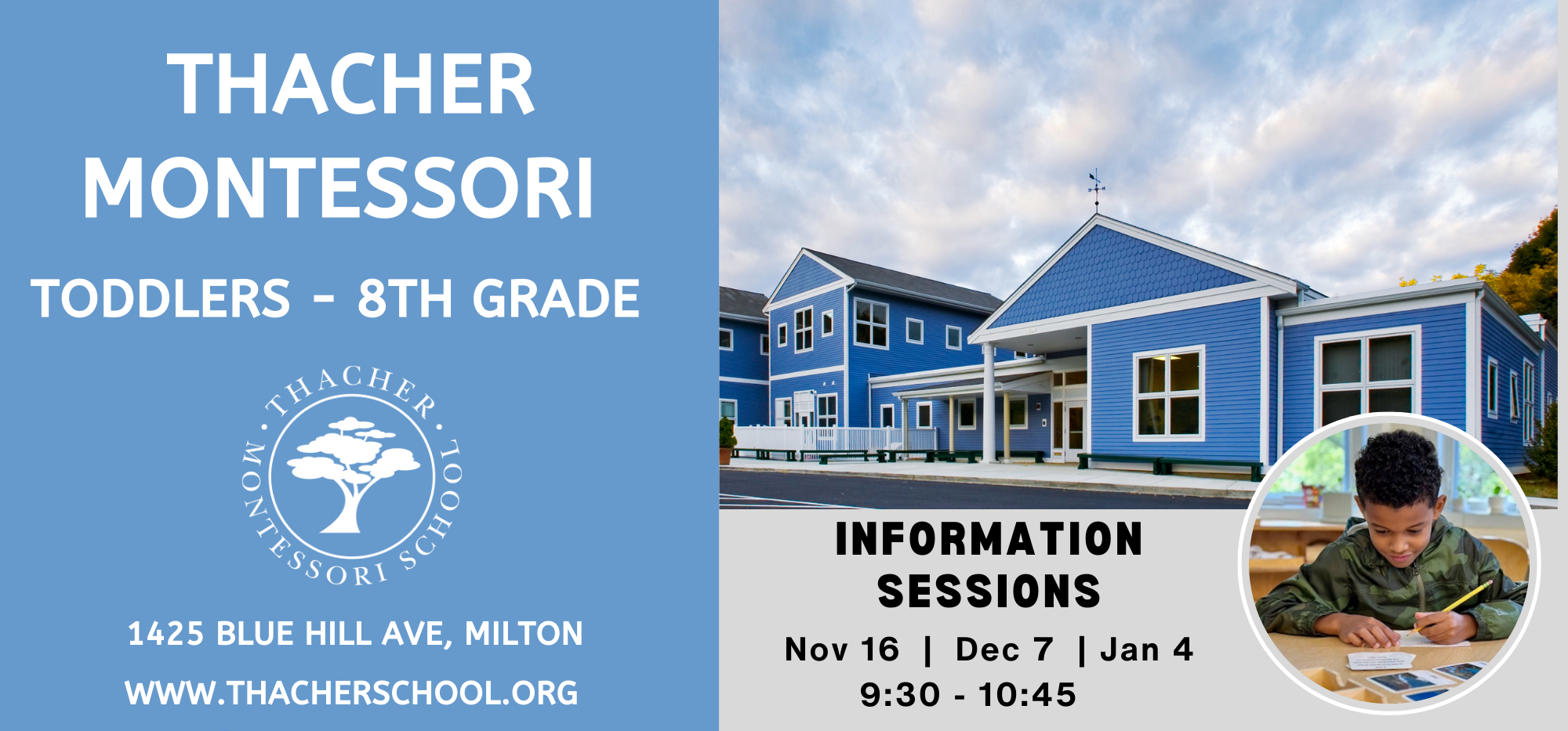 on-site
Thacher Montessori School
1425 Blue Hill Avenue, Milton, MA
Join us for a morning of discovery at our Information Session.🏫
We invite parents to come and experience the beauty of our school and campus firsthand.
Meet our dedicated staff, eager to share their passion for teaching and answer any questions you may have. Connect with other families and discover the warm and welcoming atmosphere that makes our school so special.
Space is limited – please RSVP.