This event has already passed.
Cohort
September 14, 2021
, 12:00 pm - 1:30 pm EST
October 14, 2021
, 12:00 pm - 1:30 pm EST
November 4, 2021
, 12:00 pm - 1:30 pm EST
Gender Inclusion in Schools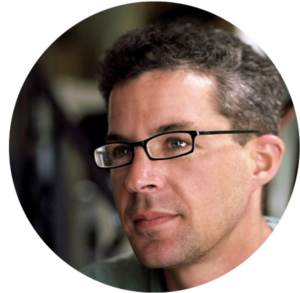 Pictured: Alex Myers
To help gain the most impact from your investment in this program, AISNE encourages each participating school to send a team of community members.
About This Cohort
Too often, schools wait until a transgender or non-binary student comes out to make their school "ready" or "welcoming". By that time, it's too late.
This cohort is designed to help you help your school make its campus, policies, and programs fully inclusive for all students of all genders.
We'll begin with an overview of gender and the scope of the work and move into practical measures your school can take, both short and long term, to become fully gender-inclusive.
Our conversations together in this cohort will span from fundamentals to more advanced subject matter. Each participant will take away both conceptual and practical information and knowledge, to infuse into inclusivity efforts within your school.
Whether you are new to this work or further along in your journey, you will find value in your participation in this cohort experience.
Cohort Agenda: At a Glance
September
GENDER INCLUSIVITY FUNDAMENTALS
Start with an overview of gender. Gain an informed appreciation for the scope of the work.
Learn the elements involved in forming a gender inclusivity task force for your school.
Engage with your colleagues to conduct a gender audit of your school. Report back your findings as part of your cohort work.
October
SHORT AND LONG TERM PLANNING; DRAWING OTHERS IN
As you begin to better understand gender inclusivity opportunities within your school, consider what forms of faculty, staff, administration, board, and parent educational opportunities will be most effective, as you and your colleagues bring your community along in this work.
November
PEER-TO-PEER SHARING AND COLLABORATION
In this session, devote time to sharing findings, plans, and progress with your peers. This will provide a window into the diverse needs, successes, challenges, and obstacles that emerge in this work — across types, styles, and sizes of independent schools. These insights will help you make your own practice stronger.
Be inspired and supported as you continue planning for next steps within your own school — short and long term.
Cohort Outcomes
During this cohort experience, participants will:
Learn fundamental gender identity and expression terminology and concepts
Consider how gender affects the experience of all students and all community members within your school
Form meaningful plans and actionable strategies to create more inclusive on-campus experiences
Be inspired and empowered by the experiences of peer schools
About Our Facilitator
Alex Myers came out as transgender in 1995, right before his senior year in high school. Since then, Alex has worked with schools and colleges to educate students, faculty, and administrators about gender identity. He has assisted dozens of schools as they redesign facilities, practices, and policies to be more gender-inclusive.
Learn more about Alex, here.
Cohort Materials
Cohort participants will receive presentation slides, sample policies, and signage, as well as the ability to consult directly with our facilitator, Alex Myers, regarding school-specific scenarios and opportunity areas.
Each participant will also receive a copy of Alex's new book:
Supporting Transgender Students: Understanding Gender Identity and Reshaping School Culture
Registration Details
Virtual Format Rates
AISNE Cohorts are exclusively for community members of AISNE member schools.
$199 per person
$179 per person for 3-4 participants*
$149 per person for 5+ participants*
REGISTER HERE
*To utilize our Group Savings Rates, please designate one person from your school to register all participants at the same time.
If you have a question about placing a group registration, please contact us at info@aisne.org.
AISNE Cohorts include takeaway content, tools, and resources. Notes and prompts are provided to support asynchronous and follow-up participant engagement. These resources are summarized and provided on a password-accessible web page.