This event has already passed.
Open House
November 4, 2023
, 10:00 am - 12:00 pm EST
Fall into Fayerweather: Admissions Open House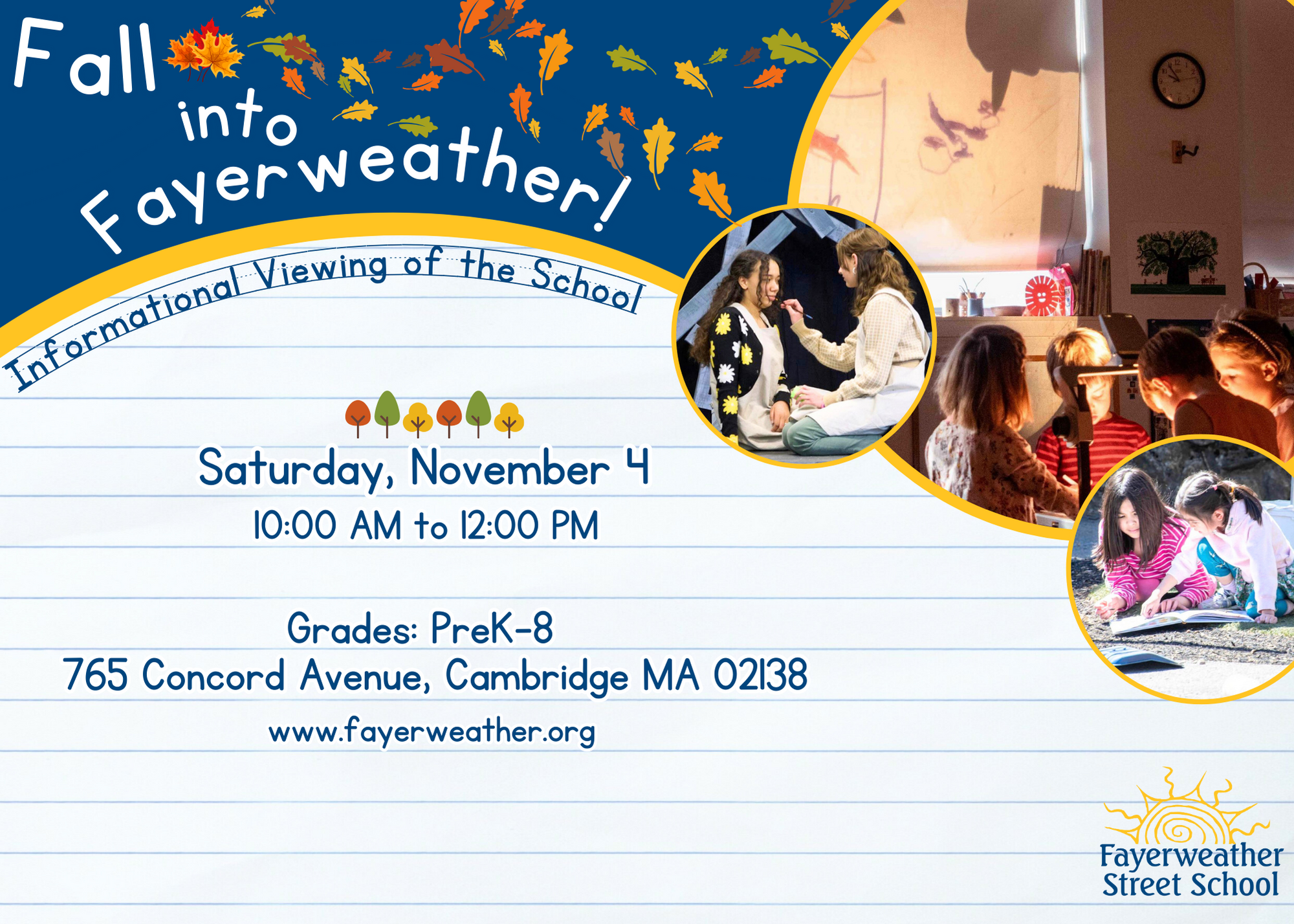 Stop by for a visit during our annual Fall into Fayerweather: Open House on November 4 – 10 AM – 12 PM! Come and learn more about our community and our approach to progressive education. You'll get to explore our school, meet faculty and staff, talk with parents, and play on our giant slide!