This event has already passed.
Workshop
DEI in School Marketing course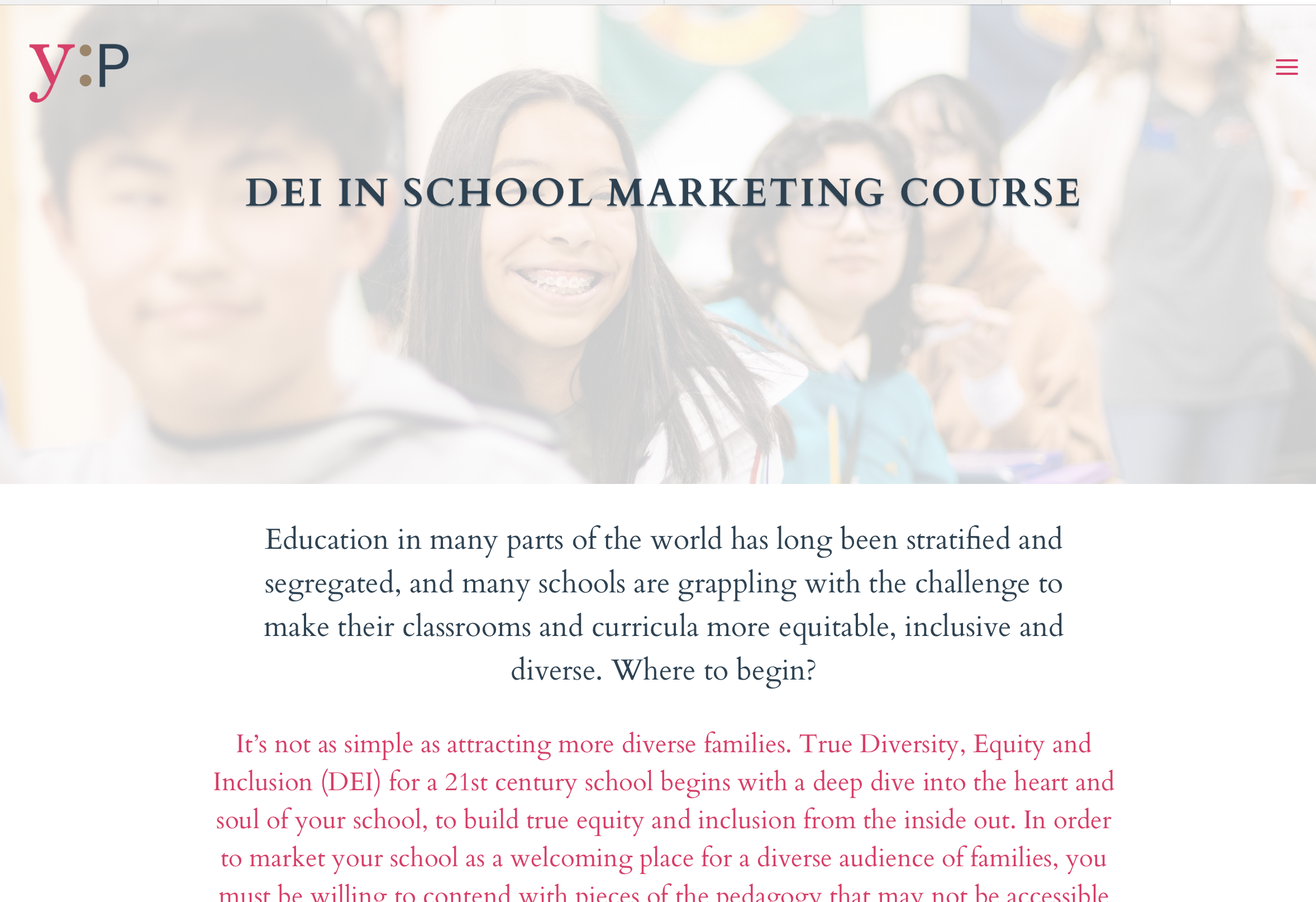 Education in many parts of the world has long been stratified and segregated, and many schools are grappling with the challenge to make their classrooms and curricula more equitable, inclusive and diverse.
It's not as simple as attracting more diverse families. True Diversity, Equity and Inclusion (DEI) for a 21st century school begins with a deep dive into the heart and soul of your school, to build true equity and inclusion from the inside out.
In order to market your school as a welcoming place for a diverse audience of families, you must be willing to contend with pieces of the pedagogy that may not be accessible to all and devote earnest effort to attracting a diverse faculty and staff that reflects the vision you have for your school.
In this four-week course, participants will examine why they want to make their schools more diverse, how to align their goals with those of the communities they seek to connect with, and establishing true mutual benefit that becomes a key part of everything you do.
You will emerge from this course with clarity on what you need to do to attract more diverse audiences, what DEI looks like at your school, and how to live the values of DEI at the core of your educational approach.