This event has already passed.
Webinar
October 6, 2021
, 12:00 pm - 1:00 pm EST
COVID- 19: Where We Are, Where We're Headed, and How to Communicate This to Your School Community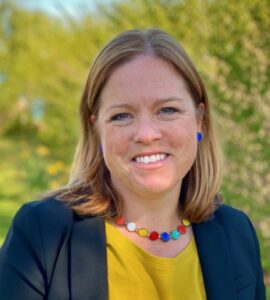 Schools have been grappling with COVID and all that comes along with it for more than 18 months. They're now faced with new challenges.
Dr. Laura Blaisdell will share information focused on the current conditions, projections for what's to come, advice for how these updates can help to inform your planning, and how to communicate this information to your school community.
There will be time for Q&A and discussion focused on how to communicate transparently with your school community as information surrounding the disease and vaccine evolve.
Join this webinar to learn about:
Delta variant risks for unvaccinated children under the age of 12
Mitigation strategies & best practices for managing COVID in your community
Late-fall/winter trends

Flu season
Additional variants
Projected rate increases/decreases

Testing strategies (pooled, pcr, BINAX etc) & contact tracing
Vacation and travel guidance
Advice for holding larger-group events such as homecoming, alumni weekends, performances, and sporting events