This event has already passed.
Webinar
October 13, 2021
, 10:00 am - 11:00 am EST
COVID- 19: OSHA Guidelines and Legal Considerations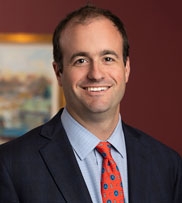 Matthew D. Batastini
Managing Partner, Schwartz Hannum PC
This summer, OSHA released new COVID-19 safety regulations setting forth binding obligations for healthcare institutions specifically. Since then, COVID-19 cases have continued to rise throughout most of the country, and the Centers for Disease Control ("CDC") have recommended that all persons wear masks in indoor public spaces in areas with high COVID-19 case rates.
In response, OSHA has released this newest guidance, which does not create any new legal requirements for employers, but aligns OSHA's guidelines with recent CDC recommendations and advises employers in high and substantial risk areas on containing the spread of the pandemic.
This session will cover the following topics:
Employee Vaccinations And Required Accommodations
Student Vaccinations And Exemption Requests
Permitted Disclosure Of Vaccination Information
Quarantines & Exposure To COVID-19 Infection
Maintaining A Safe & Healthy Workplace
Enforcing Preventative Measures On Campus
Practices For School Visitors And Other Third Parties
We will elevate topics that you likely want to consider with your community in order to plan and prepare for a smooth and compliant fall.
This session will include Q&A.