This event has already passed.
Open House
October 5, 2023
, 4:00 pm - 7:00 pm EST
Choose Beacon (A 21+ Event)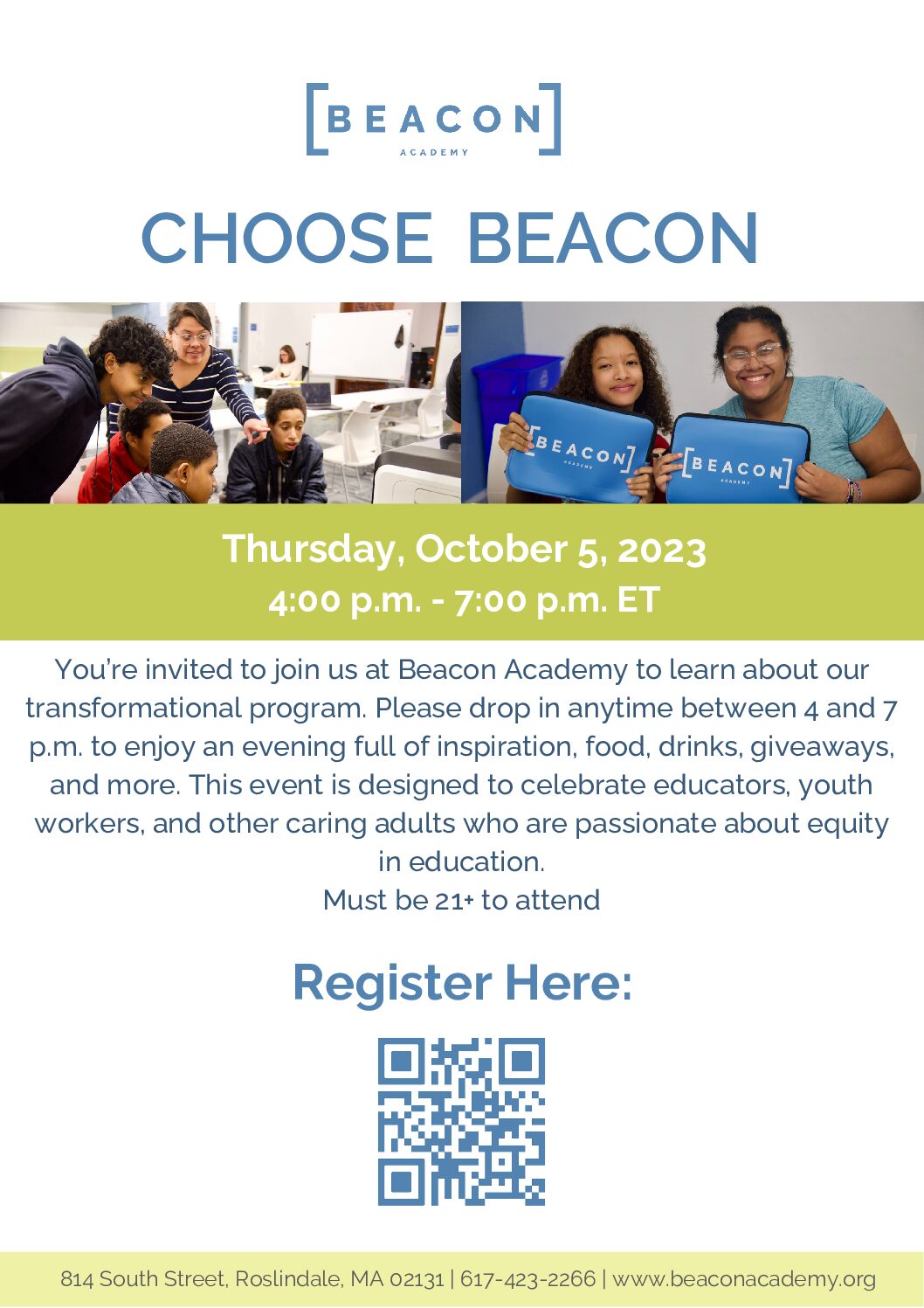 on-site
Beacon Academy
814 South Street, Roslindale, MA
Beacon is a transformational gap year/8th grade program for largely low-income, students of color who wish to attend independent high schools.  Beacon has been in existence for 19 years and nearly all of our graduates have gone on to great success at various day and boarding schools in the New England area.
Prior to 2020, Beacon had a large network of caring adult educators, community partners, etc. that helped us to identify students and families who would be a great fit for our program.  Since the pandemic, it has become increasingly difficult to make these connections.  As a result, we are hosting a first of its kind event at Beacon on Thursday October 5 from 4:00 PM – 7:00 PM.
Choose Beacon is a 21+ Open House for prospective adult partners.  We will offer brief information sessions about Beacon, tours of our new facility, and opportunities to connect with Beacon alumni and their families to learn more about why choosing Beacon was a game-changer.
We look forward to seeing you on October 5!