This event has already passed.
Open House
November 7, 2021
, 11:00 am - 1:00 pm EST
Andover School of Montessori Open House (Preschool – 8th Grade)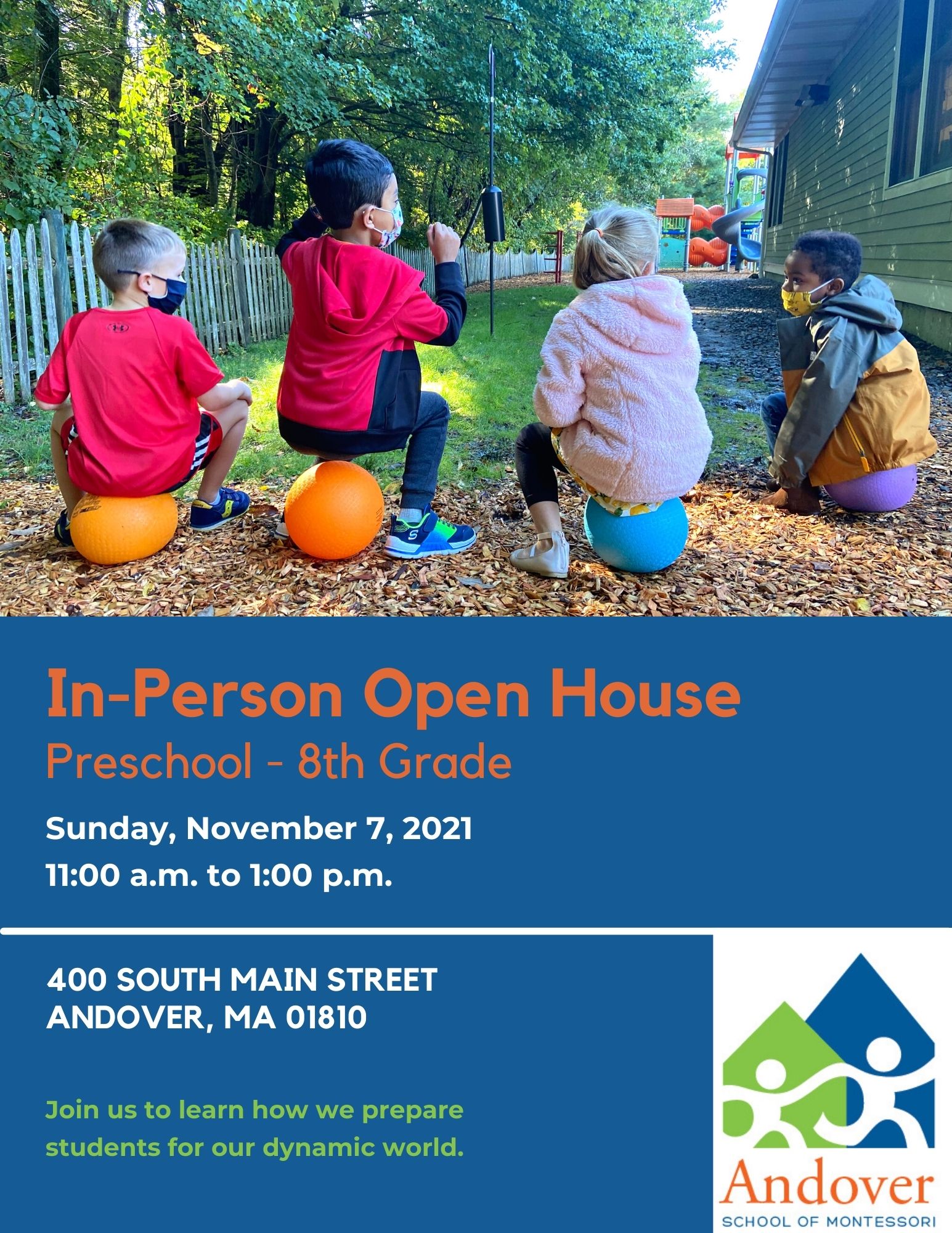 on-site
Andover School of Montessori
400 South Main Street, Andover, MA
Our Open House is a wonderful opportunity to explore our school! See how we prepare students for our dynamic world. Learn more about our innovative curriculum designed specifically for your child, our co-curricular and enrichment opportunities, and the Montessori advantage. Speak with current parents, faculty and staff about the ASM experience!
Please note this is an adult-only event and masks are required.