This event has already passed.
Peer Group
April 26, 2022
, 4:00 pm - 5:30 pm EST
AISNE-POCIS Virtual Meet-up for People of Color in Independent Schools in New England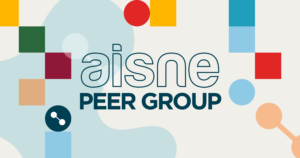 AISNE is pleased to partner with People of Color in Independent Schools New England (POCIS-NE) to offer three, complimentary virtual meet-ups for people of color in independent schools across New England this year.
These events are social and community building in nature, focusing on peer support and fellowship. Each session will be peer-facilitated and breakout groups will be leveraged to build role-based communities within the full group.