This event has already passed.
Webinar
April 26, 2023
, 8:45 am - 3:00 pm EST
AAFCPAs' Annual Nonprofit Educational Seminar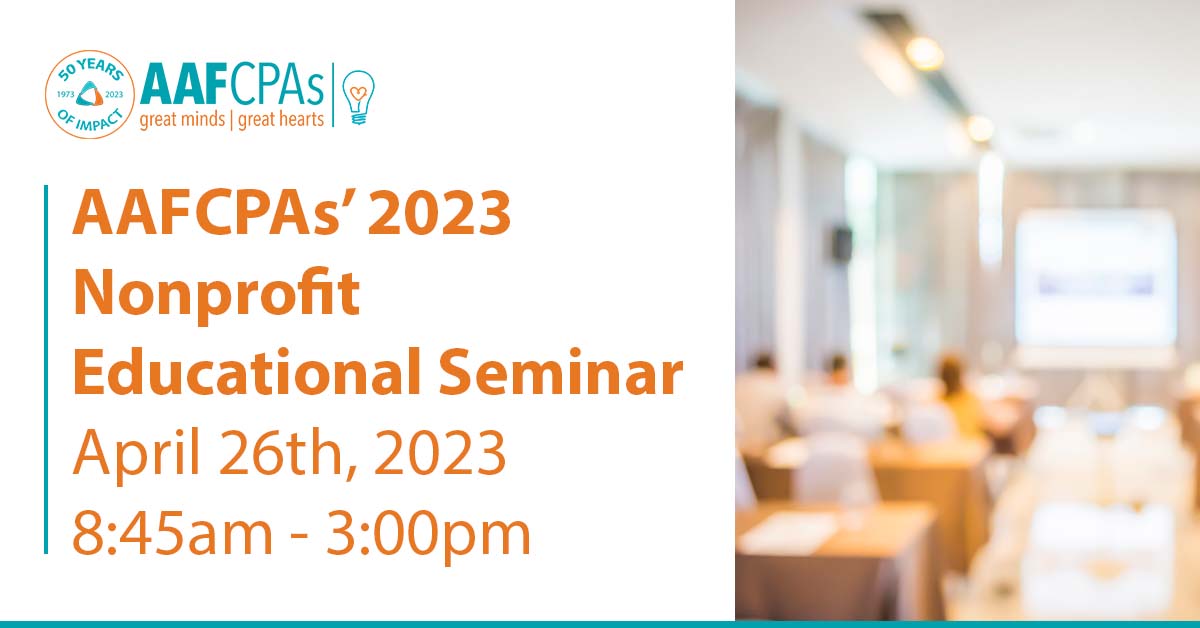 AAFCPAs' Annual Nonprofit Educational Seminar is a 1-day virtual event for nonprofit executives taking place on April 26th, 2023.
This event is designed to help nonprofit CFOs, Executive Directors, and Finance Executives keep abreast of accounting, tax, and regulatory changes that may impact their organizations and always features actionable takeaways to improve efficiency, effectiveness, and performance controls.
In 2022, we welcomed over 400 attendees virtually from all over the United States. AAFCPAs' Nonprofit Educational Seminar helps to educate, challenge, inspire, and offers you a chance to connect and collaborate with peers.