Best Practices for Independent School Governance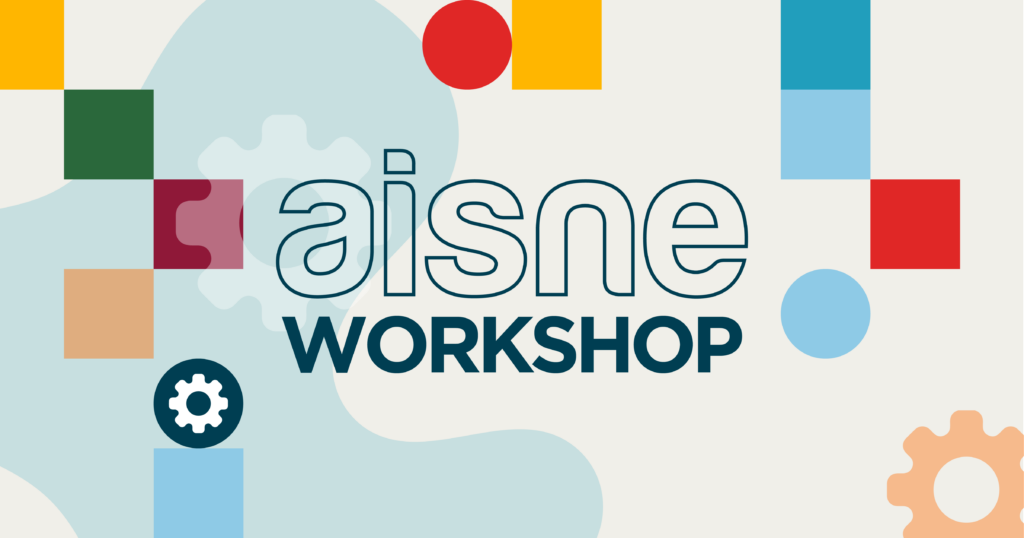 The landscape of leading an independent school is varied, complex, and ever-changing. In order to rise to the occasion, no matter what challenges cross your path, you need a trusting and transparent relationship between the Head of School and the Board. 
Join us for this in-depth look at the fundamentals of school governance, aimed at creating understanding and camaraderie amongst the leaders and trustees of independent schools. We will consider frameworks and good governance practices through varied lenses in this multi-part day of learning and collaboration. 
This experience is designed for Heads of all experience levels, as well as new and long-serving Board Chairs and Trustees. We highly recommend that this be an activity that Heads experience alongside members of their board.
Date & Venue
Thursday, May 11 | 9:30 AM – 2:30 PM
The Meadowbrook School of Weston
10 Farm Road
Weston, MA 02493
Register
Registration includes lunch.
| | | |
| --- | --- | --- |
| Attendees | Member Pricing | Non-Member Pricing |
| 1 – 3  | $250/pp | $350/pp |
| 4 –  7 | $230/pp | $330/pp |
| 8 – 19 | $210/pp | $310/pp |
If you have any questions or accessibility needs, please contact us at info@aisne.org.
About the Program
9:15 – 9:45 AM | Arrivals & Registration

9:45 – 10:45 AM | Best Practices and Governance Fundamentals 

11:00 AM – 12:00 PM |

Effective Systems and Structures

12:00 – 1:00 PM | Lunch provided by FLIK Independent School Dining
1:00 – 2:00 PM | The Head of School/Board Chair Partnership: Fireside Chat
2:00 – 2:30 PM | Q&A, Reflections, and Farewell
Returning to fundamental governance practice is essential to maintaining healthy, successful schools. Your day will begin with a balcony-level landscape of the state of independent schools, in which we will address the unique roles of the Board and Head and how this team at the top can build a culture of adaptive and open leadership. 
You'll then go deep into how you can use your school's bylaws and Board policies to breed effective working relationships. We'll share tips and tools for agile decision-making in the face of challenges.  
Following lunch, hear real-world examples of Head-Board Chair partnerships from your peers, arvind grover and Chris Austen of Meadowbrook School, and Lise Charlier and Ann Gorson of Cambridge School of Weston. They will engage in a fireside chat format conversation and share how they have forged a partnership, worked through challenges that unavoidably arise, and how a strong board chair/HOS partnership positively impacts their work, the Board, and the whole school community.
We will end the day with any outstanding questions and reflections.
About the Presenters
Robin Schell | Senior Counsel and Partner, Jackson, Jackson & Wagner
Robin Schell, APR, Fellow PRSA is Senior Counsel and Partner at Jackson Jackson & Wagner, a behavioral public relations and management consulting firm. She has 38 years of experience counseling clients in a broad range of industries, including education, corporate, healthcare, government, utilities and nonprofits. Robin is an accredited member of the Public Relations Society of America (PRSA) and PRSA's College of Fellows (COF) and received the 1st annual Sage Award in 2018 for her mentoring efforts. She is a frequent speaker and presenter at conferences across the country, and has presented to school leadership teams on topics ranging from crisis communication to branding.  She has served as an adjunct professor at both the University of New Hampshire and the University of South Carolina, and has served on a variety of Boards, including The Housing Partnership and YWCA Greater Newburyport.
Stacey Smith, APR, Fellow PRSA
Stacey Smith has over 40 years of experience with an extensive range of clients, from Fortune 100 multinational operations to small not-for-profits. She specializes in helping organizations build strategic & solid relationships with stakeholders. She is co-author of The Public Relations Practices, Managerial Case Studies and Problems, and The Public Relations Firm. A public speaker as well as teacher, she has presented before numerous national public relations organizations and has taught as adjunct faculty at Antioch University New England, New England College, and the University of New Hampshire. Stacey is a member of the Institute for Public Relation's Behavioral Insights Group and Immediate Past Chair of the Commission on Public Relations Education (CPRE).  She graduated from the University of Tennessee with a B.S. in Communications and earned her graduate degree in Management from Antioch University New England.

Our Learning Community 
Join your peers from the following schools across New England:
Acera School
Andover School of Montessori
Bancroft School
Brimmer and May School
Birches School
Cambridge School of Weston
The Chestnut Hill School
Dana Hall School
Fayerweather Street School
Friends Academy
Gann Academy
Inly School
The Meadowbrook School
Middlesex School
Mother Caroline Academy
North Yarmouth Academy
Pioneer Valley Montessori School
Shore Country Day School
Summit Montessori School
Tilton School
---
Cancellation Policy
Virtual Events
Cancellations and transfer requests must be sent via email to info@aisne.org. Cancellations will receive a 100% refund less a $25 administrative fee. Transfers of registrations from one person to another are permitted up to 24 hours before the start of the event, or the first event of a series of events.
In-Person Events
Cancellations and transfer requests must be sent via email to info@aisne.org. Cancellations received up to 14 days before the start of the event will receive a 100% refund less a $25 administrative fee. Cancellations received within 14 days of the start of the event will receive a refund, less a $100 fee. This fee covers the cost of our minimum commitments with our hotel partners; thank you for your understanding. Transfers of registrations from one person to another are permitted up to 24 hours before the start of the event.
---
Not an AISNE Member?
Become part of a network of more than 260 schools across New England. Enjoy opportunities for your entire school staff and faculty to connect with and learn from peers, and engage in high-quality professional development. AISNE is here to support your school's excellence and continuous improvement.
Join today or renew your membership.