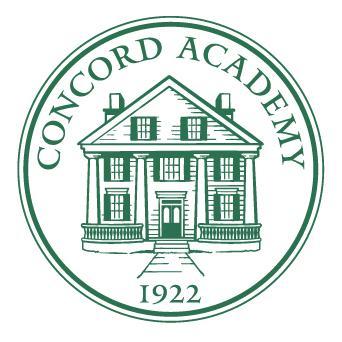 Accredited by NEASC
Wilcox Fellow In Computer Science
Administrator / Full-Time
Concord Academy, Concord, MA
Concord Academy, an independent, co-educational boarding and day school renowned for its world-class faculty, passionate students, and graduates who make their mark on the world, has an opening for a Wilcox Fellow in its Computer Science Department beginning July 1, 2022.
Founded in 1922, Concord Academy has long balanced high academic standards with a focus on educating the whole student through academics, the arts, athletics, and cultural opportunities.
Self-expression, storytelling, and careful listening are hallmarks of the Concord Academy experience.
We actively seek applicants who reflect and support our mission-driven commitment to creating and maintaining a diverse and equitable school community. Successful candidates will demonstrate a strong desire to incorporate inclusive teaching practices and advance the tenets of the school's mission.
Concord Academy Mission Statement
We are a community animated by love of learning,
diverse and striving for equity,
with common trust as our foundation.
Honoring each individual, we challenge and expand
our understanding of ourselves and the world
through purposeful collaboration and creative engagement.
We cultivate empathy, integrity, and responsibility
to build a more just and sustainable future.
The school seeks to appoint a promising new teacher in support of a strong and well-established Computer Science program. The successful candidate will value and seek out opportunities to collaborate with colleagues and engage with a diverse community. They will bring a creative and innovative interest to curriculum design and experimentation, and a keen commitment to their own development as a teacher. We are looking for candidates with genuine enthusiasm for working with adolescents, curiosity about learning, and commitment to professional and personal growth. The Wilcox Fellow will spend the fall semester co-teaching two sections of a Computer Science course with an experienced member of the department. In the spring, the Fellow will assume primary responsibility for two sections of a course with oversight and guidance from a department mentor or co-teacher. The ideal candidate embraces a
project-based approach to learning, encourages students as they grapple with challenging concepts, fosters problem solving and collaboration, and supports a diversity of learning approaches.
The Wilcox Fellow program seeks to identify and nourish teaching talent among groups underrepresented on independent school faculties. Fellows workshop pedagogy with experienced faculty and meet regularly with other teachers new to the school to talk about teaching and learning. They are mentored by a colleague and supervised by the Dean of Faculty and the Department Chair. Fellows carry half-time teaching or subject loads and are able to put their full energy into developing expertise and skill in their chosen area of school life, while nurturing a commitment to working with adolescents in a stimulating and supportive academic setting. Many fellows choose to work with student affinity groups or the school's Office of Community & Equity. The duration of the Fellowship is one year, with the possibility of renewal for a second. For fellows who continue at CA in a second year, the school provides support toward graduate work and mentorship in the job search and/or graduate school application process.
Housing on campus may be available, as well as coaching opportunities, but they are not required. Coaching carries additional compensation.
Interested candidates are asked to send a resume with a cover letter, transcript, a statement about the ways they will reflect and support our mission-driven commitment to creating and maintaining a diverse and equitable school community, and the names and contact information of three references.
To learn more about Concord Academy, please visit our website: www.concordacademy.org.
Concord Academy
Concord, MA
High School
Day, Boarding
All Gender