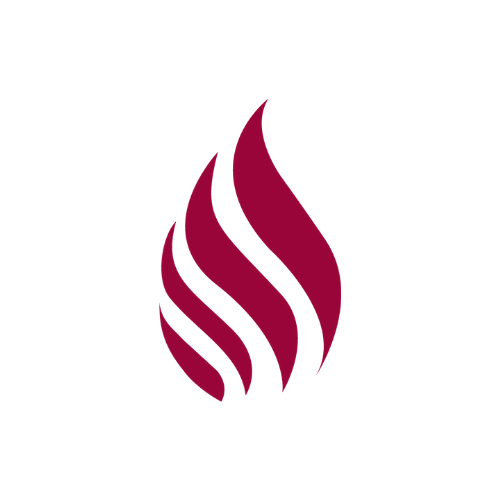 Accredited by NEASC
Wellness Educator and School Counselor
Staff / Full-Time
Gann Academy, Waltham, MA
ABOUT GANN
Gann Academy is a pluralistic Jewish high school that challenges students to cultivate their talents and interests in all areas of human potential: intellectual, artistic, spiritual, and physical. Our faculty, comprised of Jewish and non-Jewish educators, facilitates the student journey. We seek teachers committed to collaborating and growing in their teaching practice; supporting diverse learners in the classroom; and connecting with students outside the school, formally and informally.
Gann Academy is committed to building an inclusive workplace culture where talented people of widely diverse backgrounds can thrive. We believe including diverse perspectives will improve our work, societal, and learning outcomes. All employees participate in this commitment, whether internally, in building a welcoming workplace culture, or externally, in ensuring inclusive engagement with families and other community members.
Perhaps most of all, Gann offers a community of intelligent, collaborative, and compassionate professionals who care about their work, school, and colleagues. We help one another learn, solve problems, and have fun.
SUMMARY
The Wellness Educator and School Counselor will report to the Assistant Head of School for Student Experience and serve as a vital Student Support Services (SSS) member. The Wellness Educator and School Counselor will provide direct support to students through individual and group counseling sessions and communicate with parents as needed. The Wellness Educator and School Counselor are responsible for organizing grade-level and schoolwide wellness initiatives and will have the opportunity to run or assist with parent workshops and faculty professional development. The Wellness Educator and School Counselor will also collaborate with members of the Learning Center, members of the Deans of Students' Office, the School Nurse, and Advisors to support students when appropriate.
ESSENTIAL FUNCTIONS
Gann Academy is committed to building an inclusive workplace culture where talented people of widely diverse backgrounds can thrive. We believe including diverse perspectives will improve our work and produce better societal and learning outcomes for all. All employees participate in this commitment, internally, in building a welcoming workplace culture and externally, ensuring inclusive engagement with families, donors, media, vendors, allies, and others.
Clinical Support
•  Provides direct counseling support to students through scheduled sessions and drop-in meetings
•  Communicates effectively with parents, faculty, and outside clinicians
•  Conducts groups for normative adolescent issues related to social-emotional and mental health (i.e., loss, friendship, worry, divorce,  etc.)
•  In cases of acute mental health crises, the counselor will conduct risk assessments and serve as a liaison with parents, and outside  clinicians
•  Provides consultation to teachers and other school personnel regarding student needs and supports
Programming
•  Develops and implements schoolwide programming on topics related to social-emotional, well-being, physical and mental health
•  Project manages and communicates programming effectively to all stakeholders
•  Collaborates with the Dean of Students to implement or contract with outside organizations for prevention programming on topics such  as managing sadness and worry, substance use prevention and risk reduction, and consent and healthy relationships
•  May teach a course on a topic related to Psychology and teach wellness topics
Administrative
•  Clearly communicates in writing and oral presentation to all stakeholders
•  Supports Learning Center students and faculty when social/emotional matters are present in neuro-psychology evaluations
•  Keeps careful clinical notes and records of all student cases
•  Assists with the collection and presentation of student health and wellness data when applicable
The above responsibilities are intended to describe the general nature and level of work being performed by people assigned to do this job. The above is not an exhaustive list of all responsibilities and duties required.
COMPETENCIES and SKILLS
•  Master's degree in mental health counseling/social work/or related fields
•  Active license as a clinician (LMHC, LCSW, LICSW, or School Adjustment Counselor/School Social Worker, SchoolGuidance Counselor or       School Psychologist, or a doctoral level degree in psychology).
•  Three years of full-time experience with mental health counseling in a school setting (preferred).
•  Ability to organize tasks, set priorities, meet deadlines, and manage multiple tasks
•  Good judgment and problem-solving skills
•  Excellent written and oral communication skills
•  Excellent interpersonal skills and high EQ
•  Ability to maintain a sense of humor and positive outlook and foster a positive work environment
•  Interest in working hard and joining an incredibly hard-working team
LANGUAGE SKILLS
•  Must be proficient in English to carry out work as assigned.
SUPERVISORY RESPONSIBILITIES
•  None
EMPLOYEE BENEFITS
Competitive salaries
Professional development
Comprehensive benefits package featuring generous paid time off policies -including sick time, paid vacation, personal days, and U.S. holidays. Gann employees get up to 15 days off for Jewish Holidays, depending on the Jewish Calendar of the year
Short Fridays
Comprehensive Health Insurance
Retirement Plan Match (403B) starting immediately!
Hungry? Gann has a full-service kosher dairy dining hall complete with a fresh salad bar and multiple hot meal options
Free parking!
Fitness facilities for our faculty and staff
Life Insurance
Short – and Long-term disability
WORKING CONDITIONS/PHYSICAL DEMANDS
Physical demands include dexterity for office machine/supply operation, including but not limited to computers, telephones, electronic calculators, copy machines, and printers. Stooping, bending, reaching for files or supplies, and sitting or standing for extended periods are common.
EQUAL EMPLOYMENT OPPORTUNITY
Gann Academy is an equal opportunity employer. It is the policy of the school to prohibit discrimination and harassment of any type and to afford equal employment opportunities to employees and applicants, without regard to race, creed, color, religion, national origin, sex (including sexual orientation, gender identity, or expression), and pregnancy, age, physical or mental disability, genetic information, or veteran status.
ACCOMMODATION
External and internal applicants, as well as position incumbents who become disabled as defined under the Americans with Disabilities Act, must be able to perform the essential job functions (as listed) either unaided or with the assistance of a reasonable accommodation to be determined by management on a case-by-case basis.
E-VERIFY
This employer participates in E-Verify and will provide the federal government with your Form I-9 information to confirm that you are authorized to work in the U.S. If E-Verify cannot ensure that you are authorized to work, this employer is required to give you written instructions and an opportunity to contact Department of Homeland Security (DHS) or Social Security Administration (SSA), so you can begin to resolve the issue before the employer can take any action against you, including terminating your employment. Employers can only use E-Verify once you have accepted a job offer and completed Form I-9.
Gann Academy
Waltham, MA
High School
Day
All Gender
Religiously-Affiliated