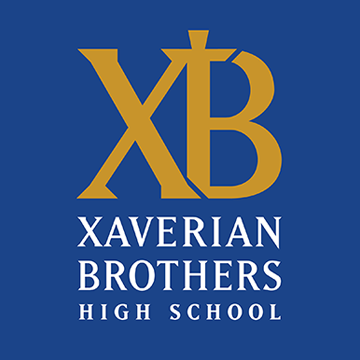 Accredited by NEASC
Visual Arts Teacher – Fine Arts Department
Faculty / Full-Time
Xaverian Brothers High School, Westwood, MA
Description:
Xaverian is seeking applicants for a Middle School/High School visual arts teacher. We are seeking an educator with vision and a passion for building and managing a dynamic visual arts program. The desired applicant will have a history of collaborating with other educators, as well as the ability to maintain and adapt existing curricula to meet the everchanging needs of students. The ideal candidate will be comfortable using a variety of pedagogical and assessment tools, have a passion for educating young men, and a willingness to be involved in the school community beyond the classroom setting. Candidates should have a degree in Visual/Fine Arts, excellent interpersonal and organizational skills, as well as an enthusiasm for the school's mission as a Catholic and Xaverian Sponsored School.
Required Qualifications:
Bachelor's of Fine Arts/Education/Visual Arts and/or Design (Master's preferred)
Possess a high level of experience in digital media, design, graphic art, and teaching 2D/3D
At least three years of classroom instruction experience at the middle/high school or college level
Have an extensive portfolio of individual and student art work
Maintain artistic endeavors
Knowledge of art history and different art genres in order to teach a range of art styles
Ability to communicate concrete and abstract concepts to students
Ability to spot and cultivate creativity
Engage in and create area events that connect XBHS Visual Arts students to the community
Responsibilities:
Teach: Visual Arts Grade 7, Cartooning, Architectural Construction, Architectural Drawing, Studio Art I, 3D Sculpture, AP Studio Art
Work with the Fine Arts Department Chairperson to continue building an innovative and competitive visual arts program
Plan and prepare learning activities that guide students towards the achievement of curriculum and department objectives using a range of instructional techniques and media consistent with available resources and student needs and capabilities
How to Apply:
Resume, cover letter, and three references should be submitted electronically to Julie Horne at jhorne@xbhs.com. Please indicate VISUAL ARTS TEACHER in the subject line. Position available for the 2022-2023 school year. Salary commensurate with experience; excellent benefits. Applications will be accepted until the position is filled.
Xaverian Brothers High School
Westwood, MA
Middle School, High School
Day
Boys