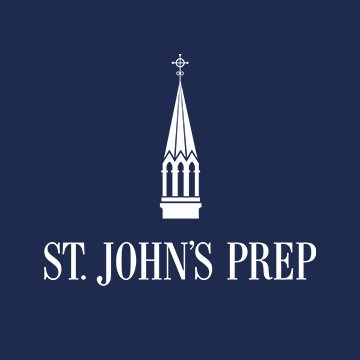 Accredited by NEASC
Varsity Sailing Head Coach
Seasonal
St. John's Prep, Danvers, MA
About St. John's Prep
St. John's Prep is an inclusive, Catholic, Xaverian Brothers Sponsored School for young men in grades 6 through 12. Founded on the Xaverian values of compassion, humility, simplicity, trust, and zeal, we educate students to be, do and stand for good in the world. We enroll approximately 1,500 students from more than 90 communities in Massachusetts, New Hampshire, and Maine.
Position Overview and Responsibilities
St. John's Prep is a member of the Mass Bay League. The head coach is responsible for leading all aspects of our sailing program. The head coach will work closely with our assistant coach, student-athletes, school personnel, and various support staff to ensure that our program fully serves the needs of our student-athletes, both in the classroom and on the playing field. 
Model the mission of St. John's Prep. 

Carry out the School's goals and objectives to promote human dignity and educate the whole person within the spiritual, intellectual, social, emotional, physical, and aesthetic dimensions. 

Advance the mission of the School and promote the  growth of each student through developing and implementing a program that resonates with the mission, vision and values of St. John's.

Oversee the sailing program's budget. Head coaches are expected to work with the Athletic Director to assist in requests for uniforms, equipment, schedules, and monitoring the sub-varsity team in their program.

Report scores and statistics to the media in a timely manner, grant interviews, and be prepared to answer questions after varsity competition. This includes local and Boston media. 

Be available for and open to meetings with student athletes and / or parent(s) who may have a concern regarding team placement, playing time, or any potential conflict they or their son may have.  

Collaborate with the School Counseling Department and actively assist student-athletes in their pursuit of college acceptance goals.

Conduct an end-of-season assessment of the assistant coach and the sailing program. 

Participate in the performance assessment/evaluation process facilitated by the Director of Athletics for all head coaches. 

Organize and coordinate the planning and delivery of daily practices, which include sport specific fundamentals and techniques—following game rules, conditioning, sportsmanship and safety procedures.

Oversee all paperwork and rosters submitted to Athletic Office, changes in roster as season progresses, and end-of-season record and awards.

Supervise all team members in locker rooms and before and after practices, and ensure all team members have rides home after competition.

Enforce the policies of St. John's Prep and the MIAA Handbook. The coach will work with the Athletic Director to be certain the appropriate disciplinary steps are taken. These issues include areas of drug and alcohol use, sportsmanship, hazing, academic eligibility, profanity, bullying, theft, and the concussion/physical protocol.

Interact positively with students, and use constructive language when coaching. In addition, coaches are expected to be good role models with other coaches as well, setting an atmosphere of high standards, professionalism, and good moral character.

Abide by the Athletic Department procedures relating to injuries and medical emergencies. Coaches should have the athletic trainer's cell phone numbers and ambulance numbers with them at all times. The Athletic Director and administrative team should be notified as soon as possible of serious injuries.

Attend  pre-season team meetings in the Mahoney Wellness Center with students and parents. The pre-season meeting is held to discuss items such as concussions, up-to-date physicals, hazing, practice schedules and times, transportation, and injury procedures.
Skills and Competencies
Knowledge of educational athletics, particularly at the high school level.

In-depth knowledge of all components associated with a high school sailing program, including the college recruitment process.

Ability to establish and maintain effective relationships with various constituent groups including; student-athletes, colleagues, parents, and other community members.

A proven communicator, with skill in oral, written, and electronic communication.
Education and Experience
Previous sailing coaching experience at the high school (or higher) level.

Experience in a school setting is preferred, although not required.
Physical Requirements:
Standing/sitting for long periods of time.

Bending, lifting, pushing, kneeling, crouching, crawling, stooping.

Must be able to lift up to 50 pounds.

Must be able to reach at and above shoulder height to access higher areas of equipment, etc.

Must be capable of adapting to frequent changes in position throughout the workday.

Hearing and speaking to exchange information in person or on the telephone.

Use of hands and fingers for manipulation, and using computer keyboard, educational tools, play equipment, and perform first aid and CPR.

Specific vision abilities required include close vision, distance vision, color vision, and depth perception.
St. John's Prep is committed to building a diverse and inclusive campus community. We welcome applications from underrepresented groups. We seek applicants who demonstrate a commitment to multiculturalism and diversity that is manifested in classroom practice, student engagement, interpersonal communication, and curricular decisions. For more information about our academic, spiritual and student life programs, please visit www.stjohnsprep.org. 
Interested candidates are asked to apply via the online Application for Employment found on the Employment page of stjohnsprep.org. Candidates will need to upload a cover letter, resumé, and academic transcripts. Please, no phone calls. 
Posted November 2023
St. John's Prep
Danvers, MA
Elementary, Middle School, High School
Day
Boys