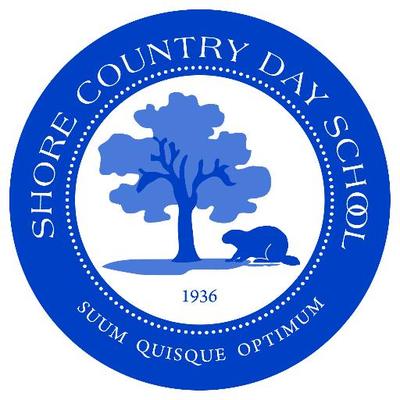 Accredited by AISNE
Upper School Science Teacher
Faculty / Full-Time
Shore Country Day School, Beverly, MA
SUMMARY:
Supports the fundamental educational mission of the school by teaching Science
ESSENTIAL DUTIES AND RESPONSIBILITIES:
Include the following (other duties may be assigned):
Instructs students by lecturing, leading discussions, and supervising group learning activities;
Uses audiovisual aids, technology, and other materials to supplement presentations;
Prepares course objectives and outlines for course of study following curriculum guidelines or requirements of state and school;
Assigns lessons and corrects assigned projects;
Evaluates student growth and performance in a developmentally appropriate manner and issue reports to inform students and parents of progress;
Keeps attendance and grade records as required by the school;
Maintains discipline in the classroom as well as monitors and enforces the school's code of behavior and conduct;
Coordinates and supervises class field trips related to the field of study;
Meets with students and/or parents to discuss students' progress and/or problems;
Participates in professional meetings, educational conferences, and teacher training workshops for the purpose of professional development;
Participates in faculty meetings to ensure that the school's educational goals are being fulfilled;
Performs related duties such as supervising and/or sponsoring student activities or student organizations.
QUALIFICATION REQUIREMENTS:
To perform the job successfully, an individual must be able to perform each essential duty satisfactorily. The following requirements are representative of the knowledge, skill, and/or ability required to perform these essential duties and responsibilities. This list is intended to be illustrative, but not exhaustive.
Education:
Bachelor's degree from an accredited four-year college or university and a Master's in Science and/or Science Education.
Communication Skills:
Ability to analyze and interpret general academic materials and periodicals, as well as students' work. Ability to compose reports, evaluations, and correspondence. Ability to present information effectively and to respond appropriately to questions from other educators, students, and parents.
Certificates, Registrations, and Licenses:
May require a valid residential driver's license with a safe driving record.
Other Skills and Abilities:
Knowledge of and ability to use computers in support of teaching desired; experienced teacher; knowledge of inquiry approach and experiential method to science instruction.
WORK ENVIRONMENT:
The work environment characteristics described here are representative of those an employee encounters while performing the essential functions of this job. Reasonable accommodations will be made to enable individuals with disabilities to perform the essential functions of the position unless those accommodations would impose an undue hardship upon the school.
While performing the duties of this position, the employee occasionally works in outside weather conditions.
The employee may be exposed to fumes or airborne particles and/or toxic chemicals.
The employee may have to ascend and descend stairs.
The noise level in the work environment is usually moderate
An Equal Opportunity Employer
Shore Country Day School (the "School") is an Equal Opportunity Employer. The School of ers equal employment opportunities to all applicants for employment and all employees without regard sex, pregnancy or pregnancy-related condition, sexual orientation, gender identity or expression, age, race, color, religion, national origin, ancestry, veteran status, military service, application for military service, physical or mental disability, genetic information, or any other status protected by applicable law. An applicant who does not meet the minimum qualifications of the position(s) for which the applicant applies will not be considered for employment. If you need a reasonable accommodation to complete this application, interview for the position, or otherwise participate in the hiring process, please notify us.
Shore Country Day School
Beverly, MA
Early Childhood, Elementary, Middle School, High School
Day
All Gender