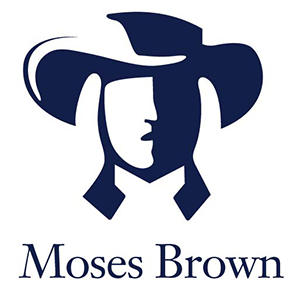 Accredited by NEASC
Upper School Physics Teacher
Faculty / Part-Time
Moses Brown School, Providence, RI
Responsibilities:  MB seeks a part-time physics teacher, to start September 2023.  For the school years 2023-2024 and 2024-2025, this role will be .7 FTE, meaning 3 courses per semester.  The role will be reassessed for school year 2025-2026 but will be no less than .5 FTE, meaning 2 courses per semester.
Courses may range from entry level (9th grade, conceptual based) to the upper level honors courses (algebra and calculus based). The ability to teach in other areas–engineering, chemistry, biology, environmental science–is helpful but not required. Our highly collaborative science department prioritizes hands-on, student-centered learning as well as responsiveness to a variety of learning styles.
Working closely with other members of the science department is important to our school culture. Teachers also meet regularly with students outside of the classroom during designated office hours and for occasional extra help outside of these times. 
In addition to the core teaching responsibilities, Moses Brown teachers have yearly co-curricular responsibilities.  All Upper School faculty are asked to lead an advisory starting in their second year at the school. Teachers are expected to serve on committees and attend school meetings, some of which take place after school.
Qualifications: Applicants must have a bachelor's degree from a four-year accredited institution. Two to five years of teaching experience is preferred, although not a requirement for application. Master's degree or beyond is desirable. 
We seek candidates who are passionate about their desire to teach, advise, and learn from high school students and who have experience supporting students with diverse identities and backgrounds to be confident and skillful science learners. We value experience teaching in a distance learning format or experience designing education for a digital platform and the flexibility those skill sets can offer. Candidates should be eager to embrace and forward the Quaker mission of the school.  
Compensation:  Compensation is competitive and based on education and number of years of experience. The school offers a competitive package of benefits to its faculty and staff, including vacation, occasional absence days, health insurance, retirement plan, and tuition remission toward enrollment at MB.
To apply:  The MB upper school is increasing sections of teaching this year across five departments, offering multiple teaching possibilities.  Applicants may apply for one part-time role in one department, or might consider combining opportunities in two departments, if qualified and interested, to approach full-time status.  
Please submit a resume, cover letter that serves as a statement of interest, and the names and contact information for 3 references to jobs@mosesbrown.org. It is very important that you indicate the job number (USSCI-001) in the subject line of the email. 
If you are applying for more than one part-time role, please be sure to indicate that in the subject line of your email (i.e. USMATH-001 & USSCI-001) and in your cover letter.  Please also indicate if you are open to a part-time role or only to a full-time, cross-departmental role.
Once we have read and discussed applications in late February, we will be in touch with select candidates to arrange interviews.
Moses Brown School
Providence, RI
Early Childhood, Elementary, Middle School, High School
Day
All Gender
Religiously-Affiliated