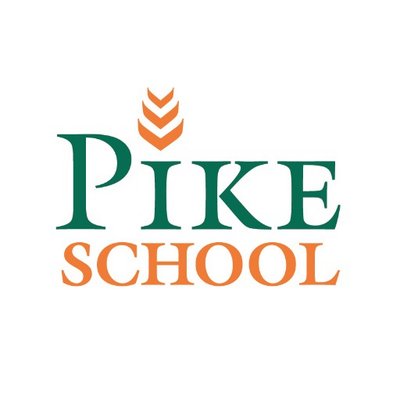 Accredited by AISNE
Upper School Math Teacher
Faculty / Full-Time
The Pike School, Andover, MA
Upper School Math Position – The Pike School – Grades 5th/6th
The Pike School
Our community, including our teachers, are at the heart of Pike. We ground our work in building connection, inspiring curiosity, and cultivating the learning and growth of each of our students. Our motto, Non Sibi Solum, Not for Oneself Alone, has called each of us to adjust our individual lives for our collective well being. Guided by new policies, our shared sacrifices have helped our community stay healthy and our campus open five days a week, every week thus far. Yet, even in the midst of worldwide disruption, we continue to stretch ourselves to envision a brighter future. As a new school year, a new strategic plan, and a healthier world await us, we believe we are on the cusp of this brighter future, a world more worthy of our children. If you are also looking ahead – inquisitive, hopeful, and eager, would you like to help create the future with us?
Working at Pike means immersing yourself in a student-centered culture and compassionate, diverse community. We endeavor to foster a holistic, developmentally considerate, and transformative learning environment. In partnership with the Department Head, Division Head, and Director of Equity and Justice, our teachers strive to build upon and strengthen a culture of inclusion and belonging where students of all identities thrive and faculty and staff possess the competencies to support our diverse student body. Opportunities for strategic thinking, innovation and learning are plentiful. If you're passionate, motivated, and can't help but dream about what's possible for all children – we invite you to take a closer look at Pike. The Pike School, an independent elementary school in Andover, MA, serves approximately 450 students in grades pre-kindergarten through nine.  Learn more about our commitment to possibility.
The opportunity: Upper School (5th-6th Grade) Math Teacher
The Pike School is seeking an Upper School Math Teacher, Grades 5 and 6, beginning in the 2022-2023 school year.  The math department consists of a total of four teachers who collaboratively design the best possible experience for their students.  This teacher will also be responsible for an advisory group and should be prepared to teach students at various grade levels in the Upper School. Collaboration and effective communication are essential skills for this position, as are a sense of humor and joy for working with students in this age group and for all of the subject matter included in the Upper School math curriculum. A successful candidate will bring strong culturally responsive teaching practices, a demonstrated commitment to lifelong learning, and a collaborative approach to teamwork and planning.
Core Responsibilities:
Designing, planning, and implementing math instruction for students in multiple grade levels in the Upper School (grades 5-6).
Serve as an advisor to a small group of students; focusing on the social-emotional and academic development of those students in particular.
Assessing, documenting, and communicating effectively with colleagues and families about student growth and development.
Partnering with administrators, learning services specialists, counselors, and teachers in support of the student learning experience.
Writing narrative reports three times per year to document student progress in regards to Pike's Essential Outcomes.
Meeting with families for twice-yearly conferences about academic progress and social- emotional development, and on an as-needed basis throughout the year.
As a part of the Upper School program, teachers travel with their students on both day and overnight trips over the course of the year. Teachers are expected to attend overnight experiences with their students or advisees, if applicable.
Desired Qualities and Qualifications:
A passion for working with students in this age group and a record of outstanding teaching as well as thoughtful innovation moderated by a skillful and sensitive approach to change.
Desire to work in a dynamic independent school as a team player, eagerly assuming many roles, and devoting the time required to model excellence in job performance.
A growth mindset and the ability to develop positive working relationships with all constituencies, including students, parents, faculty, and administration.
Commitment to professional growth, a collaborative approach for planning, instructing and supporting students, research/evidence-based practice, and Pike's values of equity and justice.
High emotional intelligence and sensitivity to organizational dynamics; exceptional organizational and interpersonal skills.
Willingness to deliver differentiated instruction, including meeting the needs of neurodivergent students
Intellectual curiosity and a commitment to professional development in mathematics and mathematics instruction.
Experience with technology and its implementation in math classrooms, specifically iPad and apps related to math instruction.
Excellent written and verbal communication skills.
Knowledge of/experience with/a curiosity toward various fields in math
Experience with the Math In Focus curriculum preferred.
Bachelor's Degree and a minimum of 3-5 years classroom experience.
The Pike School
Andover, MA
Early Childhood, Elementary, Middle School, High School
Day
All Gender