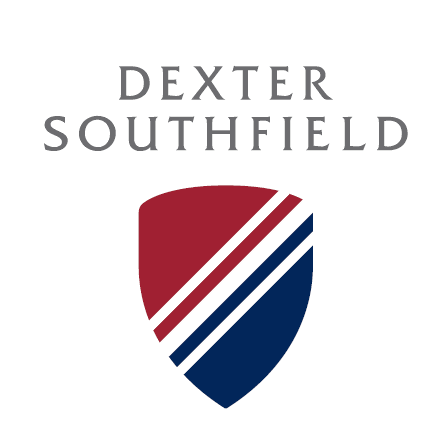 Accredited by NEASC
Upper School Math Department Chair (2023-2024 Academic Year)
Faculty / Full-Time
Dexter Southfield School, Brookline, MA
About Dexter Southfield 
Dexter Southfield is an independent school where boys and girls in Pre-K through Class 12 develop their individual talents and build an ethical foundation for life. Students learn to lead and serve with character, confidence, and compassion. Our 36-acre campus is located on the Brookline-Boston line, just minutes from the city's best museums, libraries, hospitals, performing arts venues, colleges, and universities—all of which serve as an extension of our classrooms. At Dexter Southfield, we approach everything we do with enthusiasm and commitment, living by our School's motto: "Our Best Today, Better Tomorrow."
We are seeking experienced department chair to oversee the development and implementation of the mathematics curriculum that includes a focus on skill development and mastery of concepts that includes problem-solving, critical thinking, evidence gathering, hypothesizing, and formulating solutions.
To be successful in this role, you must be able to:
Oversee the development and implementation of the Mathematics curriculum that includes a focus on skill development
Work collaboratively with administration and faculty to ensure curriculum alignment and sequencing
Serve on curriculum review committees to maintain academically rigorous learning opportunities
Teach three sections of mathematics and have the ability to lead and assess advanced levels courses
Instruct students in the mastery of mathematics skills, concepts, and methodology
Create and present lesson plans and assignments that align with core competencies and School standards
Provide a solid foundation upon which increasingly complex theories and models can be introduced
Engage students in activities that promote independent and collaborative problem-solving skills
Provide timely feedback and updates that include quarterly report cards and parent-teacher conferences
Prepare students for standardized testing, including post-secondary entry exams
Research curriculum and instruction opportunities; develop activities to enhance educational experiences
Work collaboratively with colleagues across divisions and departments
Fully engage in School-sponsored professional development programs and department meetings
Serve as an advisor to upper school students
Coach and/or advise at least two extracurricular sports, clubs, or activities
Support an inclusive school community that promotes cultural competence, diversity, and respect for all
Perform other duties, as assigned
Qualifications:
Bachelor's degree in subject-specific area; advanced degree in subject matter highly preferred
At least three years of classroom experience teaching upper school students
Prior experience leading an academic department or team
Experience planning, organizing, developing, and conducting comprehensive lesson plans and instruction
Working knowledge of teaching principles and theories, behavior management, conflict resolution strategies
Effective interpersonal, time management, and communication skills (oral, written, non-verbal)
Ability to establish and maintain effective working relationships with students, faculty, staff, and parents
Understanding of the academic, social, and behavioral attributes of upper school students
Create and contribute to an engaging and inclusive learning environment and workplace
Engage in ongoing continued education and professional development
Ability to be flexible, effectively manage stress, and adapt to changing work priorities and assignments
At Dexter Southfield, we promote a culture of excellence that extends beyond academics, athletics, and the arts. We value a diverse and inclusive community in which different identities and perspectives are accepted and respected to create a sense of belonging for all.
Interested candidates are encouraged to apply online to through Dexter Southfield's Career page.
Dexter Southfield School
Brookline, MA
Early Childhood, Elementary, Middle School, High School
Day
All Gender, Boys, Girls