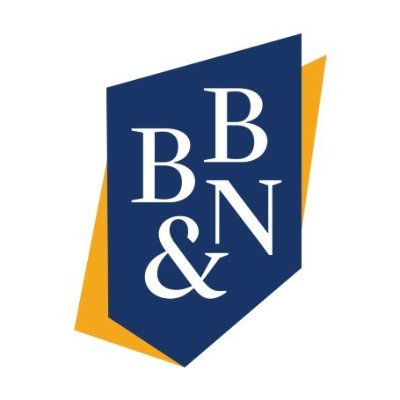 Accredited by NEASC
Upper School History Teacher, Leave
Faculty / Temporary
Buckingham Browne & Nichols School, Cambridge, MA
Start Date: January 2024
Reports to: Upper School Director
Job Summary: 
BB&N is seeking a Part-time Upper School History to cover a leave of absence during the Winter of 2024. We are seeking a knowledgeable History teacher who values student voice and agency, utilizes a variety of pedagogical approaches, can work independently, and is excited to work as part of a team in curriculum development. Primary responsibilities include teaching 3 classes of ninth-grade global history for approximately 30 hours per week from early January 2024 through mid March 2024.  Additional responsibilities include attending weekly History Department and discipline-specific meetings, contributing to History Department/Upper School initiatives as determined by the Department Head and the Upper School Director, and providing students with feedback on their work and assessments.
Skills and Competencies:
The ideal candidate will have teaching experience and an educational background in Global History. In addition, an undergraduate degree in history or a related field and a Master's degree in history, education, or a similar field are preferred. Familiarity with teaching at both the introductory and honors level and ample experience with differentiated instruction and collaborative learning are strongly desired. Preference will be given to teachers with 3-5 years of experience teaching history at the high school level.
In addition, the candidate will demonstrate the following:
dedicated to the goal of creating and maintaining an authentic, inclusive community;
enthusiasm for working with adolescents;
exceptional interpersonal skills to work effectively with a diverse group of people, including students, parents, faculty, and staff;
strong communication skills through writing, speaking, and listening;
ability to work in a highly collaborative team environment.
Salary: $67,000.00 – $97,400.00 Prorated for daily Rate
BB&N offers competitive salaries and employs equitable and consistent compensation practices. Our compensation strategy prioritizes equity of pay for faculty with similar years of teaching and other related experience. Starting salaries for the 2023-2024 school year typically range from a starting salary of $67,000 to the median 20 year teaching experience salary of $97,400.  Both of these salaries are exclusive of additional compensation granted to faculty with relevant advanced degrees.  The starting salary for any hired candidate is based on experience within salary bands.
To Apply: 
Please visit the Careers at BB&N page to complete your online application. Please upload your Cover Letter, Resume, Personal Statement, and/or Teaching Philosophy and Reference List.
Buckingham Browne & Nichols School does not discriminate on the basis of race, color, religion, creed, age, gender identity, national origin or ancestry, veteran status, sexual orientation, genetic information, or any non-job related physical or mental disability. We welcome candidates who will increase our diversity; we encourage candidates of color and all diverse candidates to apply.
Buckingham Browne & Nichols Schools takes the health and safety of its community members very seriously. Because we serve students, many of whom are not eligible for vaccination due to their age, we require all employees to be fully vaccinated against the COVID-19 virus with the Johnson & Johnson, Pfizer, or Moderna COVID-19 vaccine before commencing employment. Documentation showing vaccination status will be required as part of the application process.
Buckingham Browne & Nichols School
Cambridge, MA
Early Childhood, Elementary, Middle School, High School
Day
All Gender