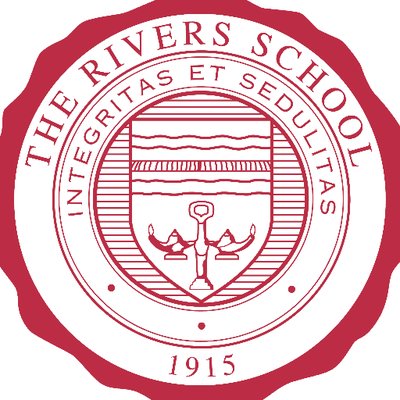 Accredited by AISNE
Upper School English Teacher
Faculty / Full-Time
The Rivers School, Weston, MA
The Rivers School — a 6-12 co-ed independent day school in Weston, MA, just outside Boston — seeks professionals who are looking to join a dynamic, innovative, and welcoming school community.
This full-time upper school English position includes teaching four classes, advising, and contributing to the school's co-curricular program as a coach or club advisor.
Candidates must possess a commitment to professional development and personal growth as a teacher of literature, language, and writing, as well as the ability and desire to collaborate effectively with colleagues to develop the department's curriculum and pedagogy. A team-first attitude, a sincere care for student wellbeing, strong organizational skills, and a commitment to advancing the school's DEI mission are also essential qualities for a successful Rivers teacher. The ideal candidate will have at least two years of experience teaching English, preferably at the high school level. A bachelor's degree in English or a related subject is required; a master's degree in English, education, or creative writing is preferred.
Rivers encourages interest from candidates who will enrich the diversity of identity, experience, and perspectives among our faculty body and school community. Rivers offers BIPOC, LGBTQ+, and white ally affinity spaces for faculty, as well as school-wide professional development to support and enrich our DEI work. In addition to extensive mentoring from the Department Chair and Dean of Faculty, all first-year faculty members benefit from a close relationship with a peer mentor and take part in a year-long onboarding program led by the Director of New Faculty Development.
Rivers Mission Statement & Core Values
English Department Mission Statement: The Rivers English Department is dedicated to two fundamental beliefs: first, that reading helps students to understand themselves, others, and the world around them; and second, that writing enables and empowers them to express themselves and engage with others. Through literature, students encounter diverse perspectives and experiences and improve their ability to empathize and collaborate with others in our complex, global society. We work to foster students' critical thinking, collaborative discussion, and interpretive reading skills, as well as a lifelong appreciation for literature. Through diligent practice, supported by close study of the English language, students learn to communicate with clarity, precision, and authenticity in both speech and writing. We push students to develop their creative voices and to hone their abilities to formulate and support original, incisive, and compelling arguments. Inspired by the ideas with which they engage in their English classes, students will graduate with the skills and disposition necessary to contribute thoughtfully and meaningfully to the world beyond Rivers as compassionate, courageous, and culturally-competent human beings.
The Rivers School
Weston, MA
Middle School, High School
Day
All Gender