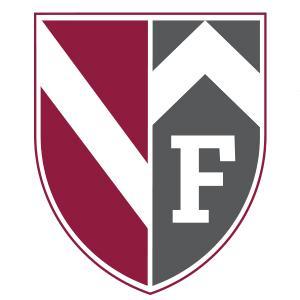 Accredited by AISNE
Upper School Assistant/Registrar
Administrator / Full-Time
The Fessenden School, Newton, MA
About Us
The Fessenden School is an all boys independent day and boarding school serving 525 students in Pre-Kindergarten through 9th Grade in West Newton, MA. The Fessenden School's mission is to cultivate each boy's talents and develop in balance his character, mind, and body in an inclusive and joyful community. For more than 100 years, The Fessenden School has offered state-of-the-art facilities, curriculum, and programs specifically designed to meet the educational needs of boys. 
Position Summary
The Upper School Assistant is integral to the daily operations of the division while directly supporting the Upper School Division Head and Dean of Students. Engagement with faculty, students and parents is a primary aspect of this position. Being personable and professional while working in a fast paced, highly visible environment are key in this role. Also, the Upper School Assistant must work closely with all school departments and its constituencies for the coordination of events. 
Essential Duties and Responsibilities
US Registrar
Prepares transcripts for current students and alumni 

Accesses and files archived information and artifacts

Prepares and coordinates transcript certification documentation for foreign students, interfacing with Consulates and Government agencies 

Certifies census and student enrollment for the student's hometown and the State of Massachusetts 

Maintains accurate attendance records 
Parent Liaison 
Establishes and fosters ongoing relationships with families. Acts as liaison between families and school.
Events Coordinator
Coordinates and assists in the planning and execution of  all major Upper School events such as parent conferences, parent evenings, end-of-the-year grade celebrations, and commencement.
Scheduler
Prepares, maintains, and updates schedules for students and teachers

Creates bi-weekly lunch seating and communicates with food services about events and schedule changes. 
Overseer of Grades/Comments/Reports
Proofreads and reviews grades and comments prior to website upload  

Prepares honor rolls. Determines class rank.
Office Manager
Manages all communication 

Maintains office devices and copying machines 

Orders supplies

Maintains and archives student files

Oversees the day-to-day operations of the Upper School office
Schedule
August 15th to June 16th

Monday to Friday 7:30 am -3:30 pm
Minimum Qualifications
Associate Degree or business certification

3-5 years experience in administrative support

Knowledge of Blackbaud, Google Suite, Zoom, Mac Systems

Successful criminal background check
Preferred Qualifications
Experience in an educational setting
Physical Demands and Work Environment
The physical demands described here are representative of those that are essential functions of this position. Reasonable accommodations may be made to enable individuals with disabilities to perform the functions. The requirements for performing the duties of this position are as follows: 
Frequently required to walk, stand, sit, talk, and hear 

Regularly required to bend, stoop, crouch and/or kneel

Occasionally required to lift and/or move objects weighing up to 25 pounds

Majority of work is performed in a school/classroom environment, and the noise level in the environment is usually moderate.
To Apply
Submit an application through Fessenden's Career Site.  A cover letter, resume and contact information for three references  are required.
The Fessenden School
Newton, MA
Early Childhood, Elementary, Middle School, High School
Day, Boarding
Boys