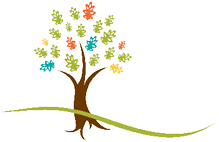 Accredited by AISNE
Upper Elementary 1:1 Aide
Faculty / Full-Time
Oak Meadow School, Littleton, MA
Upper Elementary 1:1 Aide
2022-2023 School Year 
DESCRIPTION: 
Oak Meadow School seeks a full-time experienced therapeutic 1:1 aide for the 2022-23 school year. The 1:1 aide will provide daily support for a current fifth grade student.
This position will involve collaboration with all areas of the school, with the following primary responsibilities:
PRIMARY RESPONSIBILITIES:
Support the student's ADHD, Anxiety and Social Communication diagnosis

Support the functional communication, social skill and emotional regulation needs

Provide behavior interventions with patience and empathy

Set clear expectations, limits and appropriate follow through to address behavioral concerns

Track behavioral needs to provide trend analysis
ABOUT US: 
Oak Meadow School was founded in 1977 as a Montessori school for early childhood students. Over the years, elementary and middle school, and most recently, toddler grade levels have been added. Oak Meadow now has a reputation for one being one of the finest independent schools in the country, matriculating its graduates to the most selective independent high schools in New England. 
Oak Meadow School has dedicated their focus and commitment to professionalism, transparency, excellence, and inclusivity. The school's Diversity, Equity, Inclusion and Justice (DEIJ) Task Force (composed of teachers, staff, parents, and trustees) has significantly advanced the school's commitment to equity, inclusion, anti-racism, and justice. 
Littleton, Massachusetts is located just northwest of Concord, in one of the top growth areas outside of Boston, and attracts families who value the best educational options available. Train service to Boston is easily accessible, and the beautiful outdoor resources of New Hampshire, Vermont, Maine, Cape Cod, and the Berkshires are a short drive away. 
OAK MEADOW SCHOOL'S MISSION AND HIRING STATEMENT:
Oak Meadow School is rooted in the child-centered Montessori philosophy, which fosters academic excellence, personal growth, and cultural awareness while nurturing children's spirits. A diverse community of life-long learners, we cultivate confident, independent, and compassionate human beings by providing the tools and experiences needed to embark on rich, meaningful journeys as responsible citizens of the world. 
We commit to being equitable and inclusive, providing all candidates equal opportunities to demonstrate their knowledge, skills and abilities. We welcome candidates representing the diversity of the world in our educational program, admission policies, financial aid program, staff hiring, and other school-administered programs. Our goal is to actively recruit, reach, identify, hire, promote, and retain the best people possible.
QUALIFICATIONS: 
BA/BS degree required

Experience as a dedicated therapeutic aide required

Experience understanding children who struggle with social-emotional challenges

Experience implementing behavior interventions preferred
TO APPLY, CANDIDATES SHOULD SEND THE FOLLOWING INFORMATION BY EMAIL: 
A cover letter describing your interest in the position 

A current resume
COMPENSATION & BENEFITS:
$25/hour

Paid school vacations and holidays

Five sick/personal days per school year
APPLICATIONS SHOULD BE SENT TO: 
Nicole White, Director of Business Operations — employment@oakmeadow.org
Applications must be received via email.
Oak Meadow School
Littleton, MA
Infant / Toddler, Early Childhood, Elementary, Middle School
Day
All Gender
Montessori