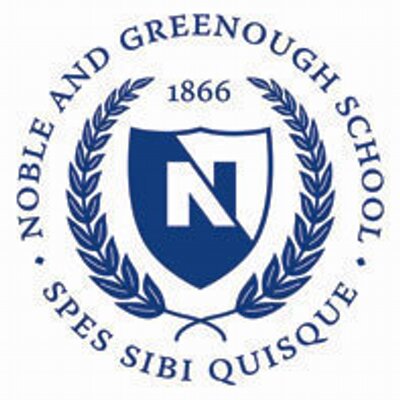 Accredited by NEASC
Theatre Teacher
Faculty / Temporary
Noble and Greenough School, Dedham, MA
Founded by George Washington Copp Noble in 1866, Noble and Greenough School is a non-sectarian, rigorous academic community dedicated to motivating and inspiring students to achieve their highest potential and to lead lives characterized by service to others. Nobles is committed to creating a learning environment that represents diversity of race, gender identities, sexual orientation, religion, ethnicity, national origin, background, experience, and perspective. Doing so is intrinsic to our mission and improves the educational experience for all.
Nobles seeks an Instructor in Theatre for a parental leave during the spring of 2024, from March 25 through June 14. The ideal candidate will teach two sections of an eighth-grade theatre course and one section of a seventh-grade course. Though the teacher will have some autonomy, they will also have access to pre-existing curriculum and lesson plans as well as the support of the department. In addition, the candidate will serve as the assistant director for an upper school theatre production. Classes, afternoon programs, meetings, and other responsibilities make this a full-time position from 8:00 a.m. through roughly 5:30 p.m. with some occasional Saturdays. A degree in theatre and prior teaching and directing experience is preferred. Collaboration with members of the faculty, administration, and performing arts department, specifically other theatre faculty members, is integral to the job.
We seek candidates who would bring a desire for ongoing professional improvement, a diversity of backgrounds and experiences, and a demonstrated commitment to young people. People of color, people with disabilities, members of the LGBTQIA+ community, religious minorities, and members of other historically underrepresented groups are encouraged to apply. Learn more about Nobles' commitment to diversity, equity, and inclusion on our website – https://www.nobles.edu/about/commitment-to-diversity-equity-and-inclusion/.
To apply, please complete the online application and upload a resume with a cover letter addressed to: Dan Halperin, Performing Arts Department Head.
Noble and Greenough School
Dedham, MA
Middle School, High School
Day, Boarding
All Gender