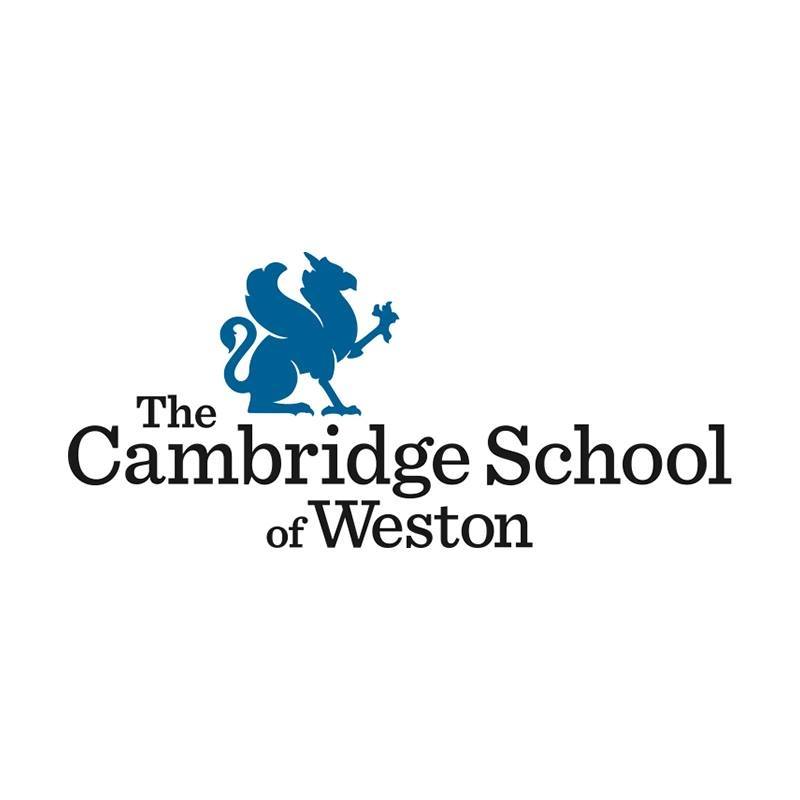 Accredited by AISNE
Theatre Program Director and Teacher
Faculty / Full-Time
The Cambridge School of Weston, Weston, MA
Date Posted: March 8, 2023 Starting Date: August 15, 2023 Job Description: 10-month, exempt full-time faculty position  
The Cambridge School of Weston seeks a full-time, experienced teacher and director of the Theatre  Program for the 2023-2024 school year. Responsibilities will include but are not limited to, teaching a  variety of theatre courses and directing mainstage and Blackbox theater productions for grades 9 through  12. Applicants should be well-versed in culturally-responsive teaching practices and be interested in  further developing their cultural competencies and equity literacy skills. Applicants must also be  interested and adept in teaching theater through an anti-racist lens. In addition to these qualifications, our  ideal candidate: values collaboration among colleagues in our vibrant, art-infused school; has strong  interpersonal skills; values progressive, student-centered education; has demonstrated the ability to make  strong connections with students; and has the ability to teach to students with a variety of learning styles  to take meaningful intellectual and creative risks.  
Specific Responsibilities for this Position Include: 
Departmental: 
Engage with 13 blocks over the school year:  

Teach theatre technique and interdisciplinary Theatre/English courses

Direct the Fall Dramatic Production and Spring Musical Production (each two blocks in  two consecutive modules)
Develop and direct an intensive ensemble program for one or two mods

Plan, develop, and execute student-centered lessons that showcase innovation, creativity, and a  passion for the art of teaching. 

Incorporate experimentation, observation, collaboration, and problem-solving into the learning experience. 

Evaluate students' ability to meet programmatic standards and skills. Document and communicate progress to students, advisors, and parents/guardians regarding progress in the course. 

Engage in long-range thoughtful planning to execute a cohesive theatrical season each year. This must include formal rehearsal and performance schedules, along with supporting curricula for each show. 
Community: 
Advise up to eight students. 

Participate in up to two alliance/affinity groups, student clubs, or committees. 

Participate in our co-curricular PACE programming. Through the PACE program (Promoting  Awareness and Community Engagement), we dedicate time during the mod and the year for experiential classes, events, and activities that prepare our students to meet the demands of an increasingly complex and diverse world. A four-year co-curriculum, PACE has been designed to ensure that all CSW students develop self-awareness, social consciousness, healthy living habits,  life skills, and leadership that will serve them into adulthood. 

Chaperone two weekend activities each year to support our student-life programming.
Skills and Qualifications*: 
Experience teaching adolescents and directing theatre productions

Bachelor of arts or equivalent required; master's degree strongly preferred 

Demonstrated ability to manage long-term projects

Ability to put in full days with additional rehearsals on weekends and evenings

Ability to serve students with varying skills and from diverse backgrounds

Comfort and passion for hands-on coursework and assessment 

Facility with current and emerging technology in the classroom 

Desire to learn and innovate within the theatre curriculum 

Strong interpersonal communication skills for interaction with students, staff, and parents

•

Interest in and/or experience with a residential life program 
*The qualifications and skills listed here are representative of what is necessary to effectively  perform the essential duties. The list is intended to be illustrative but not comprehensive. 
To Apply for this Position:  
Please send a cover letter, including a statement of educational philosophy; a resume; and the names and  contact information of three to five references to theatresearch@csw.org. No phone calls, please.  
Deadline for Application: Accepting applications until the position is filled.  
The Cambridge School of Weston
Weston, MA
High School, Post Graduate
Boarding, Day
All Gender