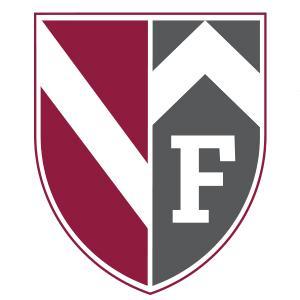 Accredited by AISNE
Theater Teacher
Faculty / Full-Time
The Fessenden School, Newton, MA
About Us
The Fessenden School is an all-boys independent day and boarding school serving 525 students in Pre-Kindergarten through 9th Grade in West Newton, MA.  The Fessenden School's mission is to cultivate each boy's talents and develop in balance his character, mind, and body in an inclusive and joyful community.  For more than 100 years, The Fessenden School has offered state-of-the-art facilities, curriculum, and programs specifically designed to meet the educational needs of boys.
Position Summary
The Fessenden School seeks a full-time Middle and Upper School Theater teacher. The teacher will be a member of the Arts Department, teaching semester-long introductory theater courses for grades 5 and 6, and semester-long elective courses for grades 7-9. Current elective offerings include Theater Tech, Shakespeare and Stage Combat, a fall play production, and a spring musical production. The teacher will be responsible for assessing students throughout the school year, crafting narrative comments and assigning effort grades each semester. In addition to teaching duties, the Theater teacher will maintain the Class of 1985 Auditorium and provide technical support for all performances in the venue, including Lower School grade level productions, Winter and Spring Music Concerts, and various community events. 
Essential Responsibilities
The essential duties and responsibilities include, but are not limited to the following:
Teach and stay current with curriculum and 21st-century learning

Incorporate project-based learning, educational technology, differentiated learning, and cultural competency into teaching and learning

Exemplify the School's mission and community principles, including honesty, compassion, and respect 

Maintain all documentation connected with the curriculum and students

Collaborate with the Director of Arts and Music faculty to provide technical support for theatrical performances in the Class of 1985 Auditorium

Attend faculty meetings; typically on Mondays from 4:30pm to 5:45pm

Attend professional development meetings; three 8:30am to 4:00pm and three 3:00pm to 5:00pm

Maintain regular and reliable attendance

Maintain current CPR/AED & first aid certification and child abuse prevention training

Other duties as assigned
Schedule
Orientation: August 21st and 22nd

School Year: August 28th to June 11th

Monday to Friday 7:30 am – 4:30 pm
Minimum Qualifications
Bachelor's degree in Theater or Education 

Two years of experience in instructing children in an academic program

Ability to maintain and operate theatrical lighting and sound equipment

Ability to develop and provide differentiated instruction to meet the learning needs of a range of students

Enthusiasm and communication skills to engage boys and build meaningful relationships

Strong supervisory and leadership skills to manage and control a classroom

Ability to perform critical thinking, organization, prioritization, and problem-solving with minimal supervision

Ability to serve in a diverse community of colleagues, students, and parents

Demonstrated commitment to inclusion, justice, diversity, and equity

A commitment to boys and boys' education

Successful criminal background check
Preferred Qualifications
Master's degree in Theater or Education 

Professional theater experience 

Teaching certification 
Physical Demands and Work Environment
The physical demands described here are representative of those that are essential functions of this position. Reasonable accommodations may be made to enable individuals with disabilities to perform the functions. The requirements for performing the duties of this position are as follows: 
Frequently required to walk, stand, sit, talk, and hear 

Regularly required to bend, stoop, crouch and/or kneel

Occasionally required to lift and/or move objects weighing up to 25 pounds

Majority of work is performed in a school/classroom environment, and the noise level in the environment is usually moderate.
To Apply
Submit an application through Fessenden's Career Site.  A cover letter, resume and contact information for three references are required. 
The Fessenden School encourages applications from candidates with diverse or minority backgrounds.
The Fessenden School believes that each individual is entitled to equal employment opportunity without regard to race, color, religion, gender, national origin, age, disability, genetic information, sexual orientation, ancestry, veteran status, or any other characteristic protected under federal, state, or local anti-discrimination laws. The School's equal employment opportunity practices extend to recruitment, hiring, selection, compensation, benefits, transfer, conditions, and privileges of employment.
We are interested in every qualified candidate who is eligible to work in the United States. However, we are not able to sponsor visas.
The Fessenden School
Newton, MA
Early Childhood, Elementary, Middle School, High School
Day, Boarding
Boys