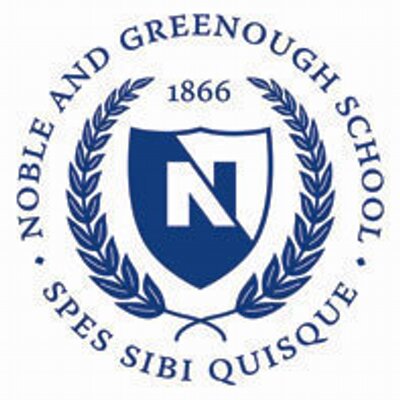 Accredited by NEASC
The Anderson-Cabot Director of EXCEL
Faculty / Full-Time
Noble and Greenough School, Dedham, MA
Noble and Greenough School seeks a talented educator to serve as the Director of the Anderson-Cabot Center for Experiential and Community-Engaged Learning (EXCEL) program. The EXCEL program is a signature program for Noble and Greenough School (Nobles) which encompasses the school's long-standing community service program, the significant service and learning travel program, and the exploration and cultivation of opportunities for experimental and interdisciplinary learning. 
Nobles students must complete a minimum of 80 hours of approved community service as part of their graduation requirement. The Director of EXCEL works with the community service team to steward and develop the evolving program.  Chief among the challenges is the management of the afternoon program, which serves approximately 30-40 students per season, and cultivating relationships with partner organizations that can provide substantive service opportunities for our students.
Nobles is currently rebuilding its travel offerings, which were put on hold during the pandemic.  When the program is fully operational, over 100 students from all grades are involved in our travel program each year. Before the pandemic, approximately 80% of graduating students had taken advantage of the EXCEL travel program prior to graduation. Most travel programs have a service focus and the remaining travel programs have an articulated academic value.
Depending on the evolving structure of responsibilities, the Anderson-Cabot Director of EXCEL may be asked to provide oversight and support of Nobles' two auxiliary academic summer programs. One of the School's most tangible institutional commitments to our community outside of our walls is through these two programs.  For over 20 years, Nobles has partnered with UMass Boston to deliver a summer academic program, Upward Bound, for first-generation college-bound high school students.  Nobles started its own summer academic program, Achieve, for students entering grade seven. 
The Anderson-Cabot Director of EXCEL is an endowed position that oversees a small team of Nobles employees. All members of the EXCEL team have other components to their job at Nobles outside of their work in EXCEL. In addition to their EXCEL role, the Director will teach up to two classes or the equivalent. 
The Director will both be responsible for oversight of the day-to-day operations of the broad program and will be asked to lead the strategic planning and mission-driven direction of the program. 
Qualification & Requirements:
This is an opportunity to be part of a dynamic department whose members are passionate about developing positive student-teacher relationships and engaged, ethical citizens and leaders.  Enthusiasm for working in an independent school setting and desire to embrace the school mission and values.  The ideal candidate will be: detail oriented and demonstrate exceptional communication and interpersonal skills with the proven ability to work effectively with multiple constituencies, both internal and external.  In particular, the EXCEL Director will work with the Director of Diversity, Equity, and Inclusion. 
Exhibited work experience in educational environments, community service experience, and comfort and experience with travel and leading trips are desirable. Nobles seeks an individual with strong leadership skills with the ability to inspire great work.  A Bachelor's degree is required; an advanced degree is preferred.  
People of color, people with disabilities, members of the LGBTQ community, religious minorities, and members of other historically underrepresented groups are encouraged to apply. To apply, please complete the online  Employment application and upload a resume with a cover letter addressed to John Gifford, Assistant Head of School.
Noble and Greenough School
Dedham, MA
Middle School, High School
Day, Boarding
All Gender