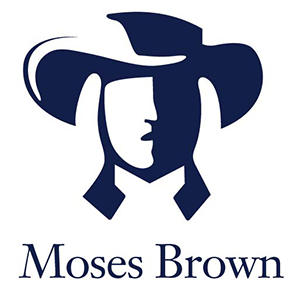 Accredited by NEASC
Temporary Assistant Director of Communications
Staff / Temporary
Moses Brown School, Providence, RI
Title: Temporary Assistant Director of Communications
Department: Communications & Marketing
Supervisor: Director of Communications & Marketing                                
Status: Full-time, Exempt, 4 months (with possible extension to 5 months)
Moses Brown is a 239-year-old co-educational independent day school enrolling  nearly 800 students, nursery through twelfth grade. A Friends school, MB exists to inspire children to reach their full intellectual and spiritual potential. We engage students in a rich academic curriculum, a broad offering of arts and athletics, and a daily life rooted in the Quaker values of community, equality, and service. We affirm the Quaker belief that there is an Inner Light in each person that is worthy of dignity and respect. We consider simplicity, integrity, group wisdom, and respect for differences to be paramount in helping students of all faiths and backgrounds discover their identity and mission in the world. In its hiring practices, Moses Brown does not discriminate and seeks to maximize the diversity of the school in terms of class, gender, ethnicity, race, religion, sexual orientation, abilities/disabilities, and language.
Purpose/Objective:
Moses Brown seeks a full-time, temporary assistant director of communication to amplify the story of our exhilarating educational community. The ideal candidate is an outstanding storyteller and writer, has an eye for design and compelling visuals, is a savvy digital marketer with stellar project management experience, and thrives in an entrepreneurial environment. 
Major Responsibilities: 
Communications Strategy, Content Creation, and Production (45%)
As both a top-level strategist and in-the-trenches producer, the Asst. Director will  collaborate with staff, faculty, and students to identify and tell engaging stories from the daily life of the school. They will create compelling content — writing words, taking photos, editing videos — that helps alumni, current families, and prospective applicants understand and re-affirm the power of the Moses Brown experience. In the course of this work the Asst. Director will:
Create and adapt stories for different audiences and to fit specific platforms, posting on multiple social media channels and our website — facility with Adobe Creative Suite or similar tools is key;

Embrace data, research, and community feedback as vital components of communications work;

Train and guide faculty and staff on brand guidelines, ensuring that Moses Brown is represented in an authentic, sophisticated, and cohesive manner;

Manage relationships with outside vendors (designers, printers, writers, etc.).
Graphic Design (25%)
Provide design support, for the Office of Community Engagement (communications, admissions, athletics, development, and alumni programs), including print design and digital design, for projects as assigned;

Manage and guide external design vendors, providing creative and narrative direction as necessary;

Ensure cohesion and sophistication across the many applications of the Moses Brown visual identity, by adhering to the appropriate graphic standards and by guiding other staff and faculty students on those standards;

Serve as instructional resource for staff and students on fundamental design principles and various design tools like Photoshop and InDesign.
Project Management and Strategic Integration (20%)
Manage projects collaboratively with other departments and utilize skills sets across the school to maximize the impact of each communications project;

Collaborate with the Director of Communications & Marketing to ensure a high level of strategic integration, consistency, and efficiency in school-wide marketing and messaging;

Consistently use Trello to maximize collaboration and efficiency in project management; train faculty and staff partners;

Share in responsibility for development and maintenance of a comprehensive annual editorial calendar;

Attend cross-departmental meetings to facilitate ongoing coordination and prioritization of projects.
Community Participation (10%)
Attend classes, practices, performances, campus events and student-run club meetings, in order to tell stories and report on the innumerable goings-on around campus.
Education: 
Four-year degree preferred; will consider candidates with commensurate experience and training.
Experience:  
3-5 years prior experience in professional marketing communications.

Experience in an educational or nonprofit setting is preferred.
Skills, Knowledge, Competencies:
Experience with and proficiency in the following programs required:

Adobe Photoshop – digital illustration, graphic design, photo editing

Adobe Illustrator – graphic design, layout design, vector art

Adobe Indesign – graphic design, page layout

Microsoft Office Suite

Social Media 

Knowledge and experience with the following programs preferred:

WordPress, Finalsite, or other website content management system

HTML

CSS

Javascript

Adobe Premiere – film editing and animation

Compelling portfolio of work over a wide range of creative projects.

Strong, polished aesthetic and excellent eye for detail and impactful photo selection.

Ability to work efficiently on several initiatives and projects at once, often with ambiguity and varying timelines.

Ability to support your work verbally and visually with thoughtful design rationale, data, or user research.

Ability to contribute to design strategy and thought leadership discussions.

Excellent communication, presentation, interpersonal and analytical skills, including the ability to communicate complex, interactive design concepts clearly across different audiences.

Experience with responsive and mobile design.

Proven skills in creativity, analysis, and problem-solving, and the ability to evaluate, synthesize, and incorporate ideas and feedback from multiple stakeholders; ability to synthesize complex ideas and concepts into compelling digital collateral.

Ability to work independently as well as within a team to meet deadlines.

Possess the ability to build relationships and work effectively with diverse groups of students, colleagues, and community members.

Sound judgment and a high level of professionalism.

Ideate and create compelling print, web, and other digital collateral that advances MB's brand identity including athletics, the alumni association, and other related schoolhouse subsidiary groups.

Translate marketing strategies into compelling and clear graphic design solutions.

Fluency with written word (including the ability to edit)

Fluency with digital platforms (ability to update website and social channels; understanding of basic social platform norms — Instagram, FaceBook, YouTube)

Fluency with project management

Facility with storytelling across multiple media

Facility with digital graphics (Photoshop or similar + InDesign)

Facility with photography and basic videography

Facility with brand fundamentals, both messaging and visual

Desire to collaborate with people across the institution, both on operations (technology, community engagement, etc.) and content (faculty, alumni, etc.)
Compensation
Compensation is competitive and based on education and number of years of experience. 
To Apply: Please submit a resume, cover letter that serves as a statement of interest, and three sample portfolio pieces to fjackson@mosesbrown.org. It is very important that you indicate Temporary Assistant Director of Communications in the subject line of the email. Once we have read and discussed applications, we will be in touch with select candidates to arrange interviews.
Moses Brown School is an equal opportunity/affirmative action employer.
Moses Brown School
Providence, RI
Early Childhood, Elementary, Middle School, High School
Day
All Gender
Religiously-Affiliated