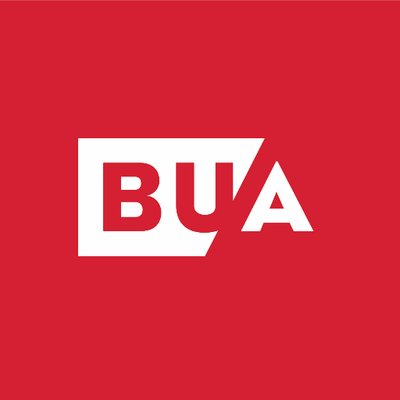 Accredited by NEASC
Temporary Administrative Coordinator
Staff / Temporary
Boston University Academy, Boston, MA
BU Academy seeks a temporary Administrative Coordinator to begin in August 2021. The Administrative Coordinator will manage all accounts payable and receivable at BU Academy in conjunction with corresponding University departments; oversee the tuition management processes, including collection efforts, assessment of  payment options, tuition payment tracking; act as a liaison for tuition insurance procedures and disbursement; work as an intermediary between University departments, faculty and staff, and vendors. The Coordinator is responsible for working with faculty/staff on internal service requests, purchasing and reimbursements and overseeing those requests with department heads. As a primary intermediary and representative for BUA with families, vendors, and internal BU partners, this person must value excellent customer service. The Coordinator reports to the Director of Operations and Finance.
The ideal candidate will have the following qualifications:
Bachelor's degree in Finance, Accounting, Business Administration, or related field

1-3 years of experience in accounting or a related field

Excellent interpersonal and writing skills 

A collaborative mindset and team-player mentality

Excellent time-management and organization skills

Experience with Accounts Receivable and Accounts Payable

Technologically Savvy 

Strong relationship building skills across departments 

Customer service orientation
Essential Responsibilities and Duties:
Accounts Payable: Manage and process vendor payments for all Academy spending; Coordinate department requisitions and purchase orders  (i.e. travel  requests, classroom purchases); Faculty/Staff reimbursement and Professional Development purchase coordination; Online book buy-back coordination. Communicate with vendors to ensure timely processing of payments. (40%)                                      

Accounts Receivable: Tuition (coordinate tuition contracts, tuition payment options, tuition collection and tracking, working with tuition insurance company, and facilitating tuition management systems payments); Oversee student activities accounts and check processing for clubs/activities/other annual fees (Model UN, Student Council, Peer Advisors, Robotics,etc);  Point person for gift processing.  (40%)                                                           

General Academy Support: Front desk backup coverage; Assist with all school mailings and communication; (10%)

Facilities Management: Coordinate with Facilities for building maintenance and repairs; DSA backup; Furniture set-up. (10%)
Experience or knowledge of independent schools and the independent-school market is a plus. For all positions, we look for candidates who enjoy working with colleagues in a collaborative environment, who are flexible and creative, who will fully engage in the life of the school, and who are committed to fostering an inclusive and equitable community.
As the only high school in New England that is part of a major research university, Boston University Academy (BUA) offers students who love learning both a traditional, caring independent school experience and access to a broad range of university courses. In the eleventh and twelfth grades, students follow their passions by regularly completing up to twelve courses from Boston University's undergraduate curriculum. The school's 220 students are curious, capable, and kind. They come from 55 cities and towns in the Greater Boston area. Roughly 60% of students identify as students of color. One third are on financial aid — a reflection of BUA's commitment to equity and access.
To apply, please upload a resume, list of references (if available), and cover letter addressed to Derek Dettorre, Director of Operations and Finance, here. Please send any questions to dettorre@bu.edu.
Boston University Academy
Boston, MA