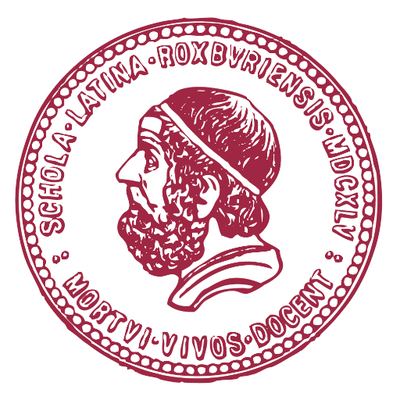 Accredited by NEASC
Teaching Fellow
Faculty / Full-Time
The Roxbury Latin School, Boston, MA
The Roxbury Latin School will appoint two Penn Teaching Fellows (starting in June) for the 2022-2023 school year in any of the following areas: Arts, Classics, English, History, Math, Modern Languages (French or Spanish), Science, or STEM. The two-year program enables Fellows to earn an M.S.Ed. from the University of Pennsylvania in Philadelphia while gaining real world, hands-on experience at The Roxbury Latin School in Boston. With the guidance of faculty mentors, Penn Fellows teach one or two classes at Roxbury Latin and are involved in two seasons of coaching a team sport or the equivalent in advising an extracurricular activity. Fellows benefit from the coaching of a veteran teacher and a range of unique professional development experiences. They also participate in regular seminars dedicated to the exploration of critical issues in education. For more information about the program, please visit http://istr.gse.upenn.edu/dstr. 
An independent day school for 300 boys in grades 7-12, Roxbury Latin was founded in 1645 and is located in the West Roxbury neighborhood of Boston, where it attracts a student body noted for its academic ability and its diversity. An equal opportunity employer, the school is fully committed to attracting, retaining, and developing the most qualified employees without regard to their race, gender, color, age, nation of origin, sexual orientation, disability, or any other characteristic protected by law. 
Qualified applicants should send a letter of interest, résumé, undergraduate transcript, and two letters of reference to Mr. Andrew Chappell, Assistant Headmaster for Program, via email at andrew.chappell@roxburylatin.org or by conventional post at The Roxbury Latin School, 101 St. Theresa Avenue, West Roxbury, Massachusetts 02132.
The Roxbury Latin School
Boston, MA
Middle School, High School
Day
Boys