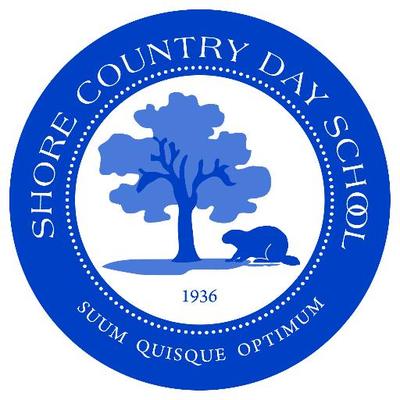 Accredited by AISNE
Teaching Assistant
Faculty / Full-Time
Shore Country Day School, Beverly, MA
Summary: Teacher Assistant positions at Shore Country Day School offer new and aspiring teachers an entry-level opportunity in independent school education. We pair each assistant with one to two lead teachers in grades Pre-K through 4, who directly supervise the assistant's professional growth and development. In turn, assistants support their lead teachers in all aspects of their professional responsibilities. 
ESSENTIAL DUTIES AND RESPONSIBILITIES include the following (other duties to be assigned): 
Assist lead teacher in all aspects of classroom set up, clean up, management, and instruction. 

Plan and implement lessons for a small reading group in coordination with the lead teachers and reading specialists. 

Provide lead instruction and supervision for SEAShore program from 3:00-4:00 Monday through Thursday. 

Perform recess, lunch, and carpool duties as assigned. 

Collaborate with homeroom teachers in assessing student growth and progress.

●

Develop positive relationships with children and colleagues. 

Develop lesson plans for subjects assigned to you by your lead teacher (ie. Reading Groups, Spelling, Health, etc.) 

Be cognizant of the developmental needs and various learning styles of children.

●

Assist the lead teacher in organizing and maintaining a healthy, safe, and multicultural learning environment. 

Participate in pertinent department, division, and all-employee meetings. 
QUALIFICATION REQUIREMENTS: 
To perform this job successfully, an individual must be able to perform each essential duty satisfactorily. The requirements listed below are representative of the knowledge, skill, and/or ability to perform these essential duties. This list is intended to be illustrative but not exhaustive. Reasonable accommodations will be made to enable individuals with disabilities to perform the essential functions of this job unless those accommodations would impose undue hardship on the school. 
PREFERRED EDUCATION AND/OR EXPERIENCE: 
Bachelor degree required; Education major preferred 

Elementary classroom experience 

Knowledge of current curricular and instructional practice 

Experience with diversity work and issues of equity and justice 
COMMUNICATION SKILLS: 
Ability to effectively listen, respond and present information to students, parents, and colleagues 

Ability to project a positive and professional image at all times 
OTHER SKILLS AND ABILITIES: 
Shows strong organizational skills, takes initiative, demonstrates innovative thinking, demonstrates professionalism, and demonstrates attention to detail 
WORK ENVIRONMENT: The work environment characteristics described here are representative of those an employee encounters while performing the essential functions of this job. Reasonable accommodations will be made to enable individuals with disabilities to perform the essential functions of this job unless those accommodations would impose an undue hardship upon the school. 
The employee has to ascend and descend stairs. 

The noise level in the work environment is usually moderate but can be higher than moderate. 

The employee will need to lift up to 25 lbs. regularly and may need to lift up to 50 lbs. from time to time. 
APPLICATION: 
Interested applicants kindly submit electronic copies of a resume, and the names and contact information of three references to: 
Sara Knox, Head of Lower School 
Shore Country Day School 
545 Cabot Street 
Beverly, MA 01915 
sknox@shoreschool.org 
An Equal Opportunity Employer 
The Shore Country Day School (the "School") is an Equal Opportunity Employer. The School of ers equal employment opportunity to all applicants for employment and all employees without regard sex, pregnancy or pregnancy-related condition, sexual orientation, gender identity or expression, age, race, color, religion, national origin, ancestry, veteran status, military service, application for military service, physical or mental disability, genetic information, or any other status protected by applicable law. An applicant who does not meet the minimum qualifications of the position(s) for which the applicant applies will not be considered for employment. If you need reasonable accommodation to complete this application, interview for the position, or otherwise participate in the hiring process, please notify us. 
Shore Country Day School
Beverly, MA
Early Childhood, Elementary, Middle School, High School
Day
All Gender