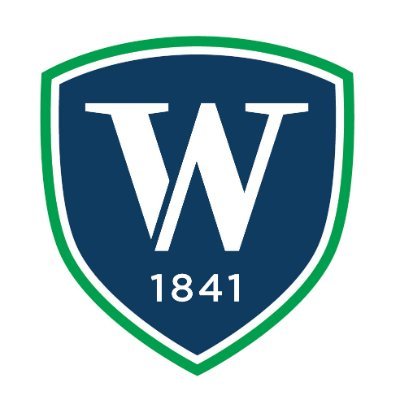 Accredited by NEASC
Summer Programs Director
Full-Time
The Williston Northampton School, Easthampton, MA
The Williston Northampton School, an independent, co-educational boarding and day school located in Easthampton, MA, has an opening effective immediately for the newly created position of Summer Programs Director. The Summer Programs Director is responsible for the strategic planning, administration, management, and supervision of summer programs, to include budgeting, scheduling, execution and evaluation. This is a dynamic entrepreneurial role that will need to start and grow a day summer program that does not currently exist. The Director, with Human Resources, will organize all activities associated with the hiring of summer program employees. The Director will need to be a true leader and promoter of this program.
Primary Duties & Responsibilities: Design and formulate a Williston sponsored, internally managed day summer program that does not currently exist; Create, market and oversee the entire summer program operation; Oversee both the day-to-day activities of the internally managed program and provide support and service to the needs of outside groups using the school's facilities during the summer; Coordinate with Communications Department to promote summer programs on the school's website; Ensure that summer program activity objectives are consistent with organizational goals and mission of the school; Keep abreast of changing trends in the summer rental marketplace; Work with the Business Office to write all contracts for engagement, including those required for outside sources renting any school facilities; Responsible for maximizing the profitability of the programs, balancing with opportunities that will market the school and the campus; Work with Human Resources, to ensure the completion of all legally required paperwork for summer program staff; Oversee the recruiting, training, scheduling, supervision and evaluation of summer program staff; Conduct orientation for all summer program hires; Monitor permits, and licenses, deposits and payments for facility use; Work closely with Campus Security to ensure that they are aware of spaces/facilities that are being occupied by any and all programs that are running at any given time; Work with the City of Easthampton's Health Department to ensure all facility requirements are met
Make certain that all summer programs are licensed and follow all safety and health guidelines.
Qualified candidates should have a bachelor's degree; Three to five years' experience of applicable experience. Experience/knowledge of independent schools, and particularly boarding schools, is extremely beneficial. Have excellent integrity and demonstrate good moral character and initiative with a professional demeanor. Strong interpersonal skills, including an enthusiastic, collaborative approach in working with colleagues. Above all, the successful candidate must be prepared to be a passionate ambassador for Williston Northampton School.
Qualified / interested candidates may email letters of interest, resume, and references to humanresources@williston.com  non-smoking campus. EOE
To learn more about The Williston Northampton School visit  https://www.williston.com/
The Williston Northampton School
Easthampton, MA
Middle School, High School, Post Graduate
Day, Boarding
All Gender