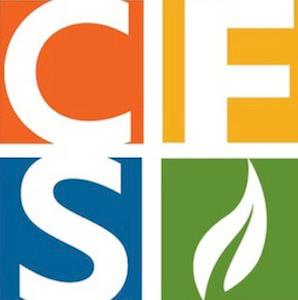 Accredited by AISNE
Summer Programming Staff
Faculty / Seasonal
Cambridge Friends School, Cambridge, MA
Join the Summer Program Staff at Cambridge Friends School
Monday through Friday
from June 27 to August 19, 2022
Cambridge Friends School has always understood that children thrive under the care of energetic, caring, and creative adults.  With the help of our staff, we hope children in our program will gain new skills and knowledge, develop positive connections with their peers, and, of course, have fun!
CFS seeks applicants to work with children ages 4-13 and fill roles as
lead teachers
assistant teachers
specialists in visual arts, music & drama, and athletics and games.
Each pair of teachers (lead and assistant) will work with 10-12 children per week.  Along with our three specialists, they will accept responsibility for programming in keeping with this summer's eight themes:
SUPER HEROES:  REAL AND IMAGINED                      UNDER THE SEA               
KING ARTHUR'S FAIRE                                         GO WEST, MY FRIEND
THE MIND IS AN INCREDIBLE THING              THAT'S ANCIENT HISTORY
CFS SUMMER OLYMPICS                                       ALL THINGS FANTASTICAL
Successful candidates will work well with a team, communicate effectively with parents, and contribute positively to the operation of the program as a whole.  Above all, they will enjoy working with children.
The program will run Monday through Friday from 8:30 am to 3:00 pm between June 27 and August 19, 2022.  We do ask teachers to arrive at approximately 8:00am and to remain (on a rotating basis) until the last child has been picked up.  Teachers will also participate in a one-day training and a one-day clean up.  Employment may be impacted by local and government regulations as related to COVID-19 and student registration.
Cambridge Friends is a Pre-K through grade eight day school dedicated to engaging children in meaningful learning experiences within a caring community.  Our strength derives from the passion of our educators, students, parents, and friends and from the Quaker principles of simplicity, peace, integrity, community, equality, and stewardship.
Cambridge Friends seeks candidates who will add to our diverse community and does not discriminate based on race, color, religion (creed), gender, gender expression, age, national origin (ancestry), disability, marital status, sexual orientation, or military status.  Interested candidates should send a resume and letter of interest to Lynn Bloom, Interim Director of Cambridge Friends Extended @ l.bloom@cambridgefriendsschool.org .
Cambridge Friends School
Cambridge, MA
Early Childhood, Elementary, Middle School
Day
All Gender