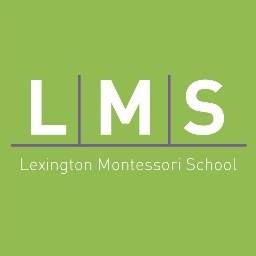 Accredited by AISNE
Summer enrichment middle school teacher
Faculty / Full-Time
Lexington Montessori School, Lexington, MA
HORIZONS at Lexington Montessori School is looking for a chill-but-enthusiastic middle school teacher to guide a small group of students through an engaging and academically challenging summer enrichment program this summer.
Horizons is a program designed to help children from low-income families continue developing academic skills, while also engaging in social and recreational activities. It's an academic enrichment program, but our students tend to think of it as "camp"! Most of the rising middle school students started at Horizons LMS during preschool. They are now the first middle school class at Horizons LMS.
This is an exciting opportunity for a teacher to introduce his/her/their middle school curriculum to a small group of 11-13 year-old children. We are especially welcoming of anti-bias curriculum integrating leadership development and social emotional learning with English language literacy and math.
Program Dates:       June 27- August 5th, 2022.
Hours:                       Monday – Friday; 8:00 AM to 4:00 PM (plus 45-minute staff meetings one afternoon per week)
General Description:
The Middle school teacher will:
be responsible for approximately 5 students during 6 weeks of summer academic and enrichment program
be responsible for the planning of different subject areas related to math and reading/writing literacy
incorporate leadership skills and other developmentally appropriate topics into the curriculum
maintain attendance records, write lesson plans, teach lessons, create a bi-weekly classroom family newsletter (or supervise your students in doing so!) and prepare final student reports
set up and take down the classroom environment
incorporate use of outdoor nature space
care for students as they engage in on-campus outdoor and water play, informal sports, and farming activities
travel with students to swimming site and supervise recreational swimming and water play
attend scheduled field trips, participate in daily meals with students
participate in weekly staff meeting and HORIZONS LMS Family Visitation Day
participate in (paid) Staff Orientation session, prior to June 27, 2022 (specific dates to be announced).
Interested candidates may apply by sending a cover letter and resume to Catherine Fabio, Executive Director, Horizons at Lexington Montessori: cfabio@horizonslms.org.
Lexington Montessori School
Lexington, MA
Infant / Toddler, Early Childhood, Elementary, Middle School
Day
All Gender
Montessori