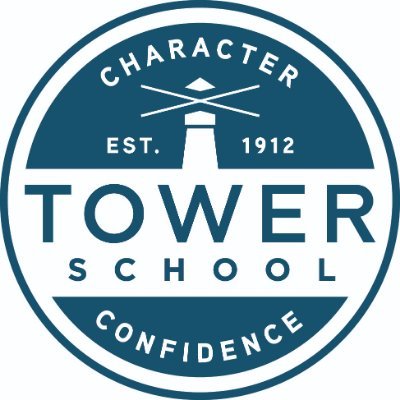 Accredited by AISNE
Summer Camp Nurse
Seasonal
Tower School, Marblehead, MA
About Tower School's summer camp, Summer at Tower
Since 1984, Summer at Tower's camp has been embracing the energy and excitement of childhood and early adolescence for many years. We work hard, have fun, and we are positive role models for our campers. Nurses, Campers and Counselors alike make the most of our beautiful 8-acre campus, garden classroom, swimming pool, indoor studios, and gymnasium.
Summer at Tower Employment Information
Camp Counselor Orientation: June 22 & 23, 2023
Camp Dates: June 26, 2023–August 4, 2023
Summer at Tower is open Monday–Friday, 8:00am–5:00pm
Duties & Responsibilities
• Provide first aid and nursing care for campers and staff
• Administer medication
• Keep camper and staff medications during the day
• Set up health center, maintain clean and welcoming environment, manage inventory
• Collect and review health records and communicate with families and relevant staff about health questions and special needs
• Maintain healthcare log, incident logs, and all health documentation
Qualifications
Required qualifications as per Massachusetts Department of Public Health (MA DPH) regulations
• Current RN license or higher qualification and current CPR
• Strong communication skills and computer skills to communicate with families and campers and use online health systems
• Documented experience working with children/youth
• Provide documented proof of immunity or vaccination record as mandated by MA DPH; complete camp health form and waiver
• Participate in mandated, paid camp training
• Must be able to move quickly around the property on uneven terrain
Ability to effectively interact with others, especially children, in camp's youth-centered environment
• Ability to adapt to changes in schedule and work assignment
Compensation & Benefits
This position!s base salary range is $25.00-$40.00 per hour; actual salary will reflect level of experience and qualifications relative to position requirements. This is not a benefits eligible position.
Free First Aid/CPR Training
Free camp tuition for one child, and 25% off second
Other Requirements:
Employees must successfully complete a CORI and SORI Background Check
Application Process
Email your resume and a brief cover letter expressing your interest to summer@towerschool.org
Add "Summer Camp Nurse" to the subject line.
We look forward to receiving your resume/cover letter and will respond to each applicant to confirm receipt.
Tower School is an equal opportunity employer. Tower does not discriminate against applicants or employees on the basis of race, sex, color, religion, national origin, age, sexual orientation, disability, gender identity or expression, veteran or active military status, or any other category protected by state, federal or local law.
Tower School
Marblehead, MA
Early Childhood, Elementary, Middle School
Day
All Gender