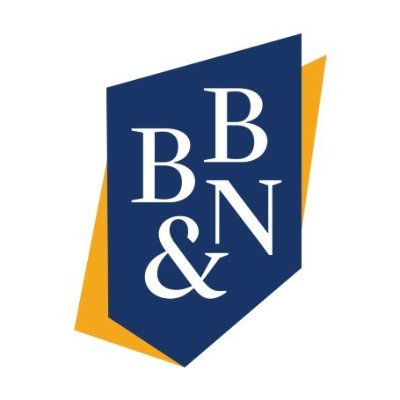 Accredited by NEASC
Summer Camp Head Nurse
Staff / Seasonal
Buckingham Browne & Nichols School, Cambridge, MA
Start Date: Immediately (part-time), full-time on June 20, 2023 (training nights on June 13th, 14th, and 15th
Department: Summer Camp
Job Summary: 
BB&N is seeking a Summer Camp Head Nurse for Summer Camp 2023. The Head Nurse is responsible for overseeing the health and safety of campers and staff for the duration of the 8 weeks of programming. We work hard, have fun, and we are positive role models for our campers. Candidates must be dedicated, responsible, and eager to make everyday fun at camp no matter what role they play.
In addition, Head Nurse is expected to be committed to the following:
Participate in the development and implementation of high-quality educational and recreational opportunities and enjoyable experiences for campers within BB&N's mission.
Supervises campers and ensures their safety, development, growth, skill achievement, and general well-being.
Provide healthcare to meet the individual needs of camp staff and campers
Organize, maintain, and utilize adequate resources for serving the health and medical needs of the campers and staff.
Maintain accurate and detailed medical records according to state and American Camping Association standards.
Ensure a staff orientation session is delivered on medical services
Supervise sanitary conditions throughout camp.
Knows and understands all emergency procedures associated with the camp program.
Skills and Competencies:
The ideal candidate should have some experience in camp, youth programs, recreation, working with children, or in a related field.
In addition, the candidate:
Must be a Registered nurse (RN) with a license as required by the state
CPR certified
Experience in both children and adult illness/injury care
Must be available for training sessions on the nights of June 14th, 15th, and 16th.
Education and First AID and BLF certification, preferred
To Apply: 
Please upload your Cover Letter, Resume, Personal Statement, and/or Teaching Philosophy and Reference List.
Buckingham Browne & Nichols School does not discriminate on the basis of race, color, religion, creed, age, gender identity, national origin or ancestry, veteran status, sexual orientation, genetic information, or any non-job related physical or mental disability. We welcome candidates who will increase our diversity; we encourage candidates of color and all diverse candidates to apply.
Buckingham Browne & Nichols Schools takes the health and safety of its community members very seriously. Because we serve students, many of whom are not eligible for vaccination due to their age, we require all employees to be fully vaccinated against the COVID-19 virus with the Johnson & Johnson, Pfizer, or Moderna COVID-19 vaccine before commencing employment. Documentation showing vaccination status will be required as part of the application process.
Buckingham Browne & Nichols School
Cambridge, MA
Early Childhood, Elementary, Middle School, High School
Day
All Gender