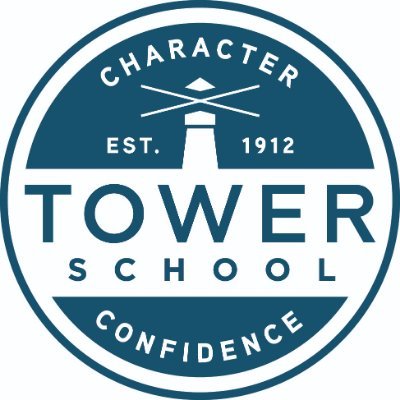 Accredited by AISNE
Summer Camp Counselor
Staff / Seasonal
Tower School, Marblehead, MA
About Tower School 
Tower School is an independent Pre-K–8 school located in Marblehead, MA. Our mission is to teach our students to think critically and creatively, to develop joyful curiosity, to embrace challenge and apply their knowledge with confidence, and to thrive within a community rich with diverse perspectives and talents. 
About Tower School's summer camp, Summer at Tower 
Since 1984, Summer at Tower's camp counselors have been embracing the energy and excitement of childhood and early adolescence. Campers experience the joy of outdoor play, creativity, and important time for creating lasting friendships. Campers make the most of our school facilities including our beautiful 8-acre campus, garden classroom, swimming pool, indoor studios, and gymnasium.
About the position: Summer Camp Counselor
Summer at Tower's counselors are kind, reliable, energetic, creative-thinkers, with a good sense of humor and good verbal communication skills. Successful candidates possess a great work ethic, are devoted to making camp a joyful experience for every child, and are able to connect and engage with others. Both introverts and extroverts thrive here. If you are looking to develop your leadership skills while creating lasting summer experiences, this is the opportunity for you.
Summer at Tower Employment Information
Camp Counselor Training Day for all Counselors: June 23, 2023
Camp Dates: June 26, 2023–August 4, 2023
Summer at Tower is open Monday–Friday, 8:00am–5:00pm; Counselors work a minimum of 3 days per week, hours may vary
Camp will be closed on July 4 
Qualifications
Must be a minimum of 16 years of age

Must be available for training on 6/23/23

Ability to work a minimum of 3 days per week

Must pass a CORI background check

Prior experience working with children, a plus
Responsibilities
Attend morning meetings with Summer at Tower's Camp Director

Follow guidance from the Camp Director to engage and lead campers in group activities 

Ensure the safety of campers; remain aware and attentive at all times

Develop leadership skills, problem solving skills, good communication skills

Create a positive environment for campers and staff
Application Process
Email your resume and a brief cover letter expressing your interest to patti.gillis@towerschool.org. 
Add "Summer Camp Counselor" to the subject line.
We look forward to receiving your resume/cover letter and will respond to each applicant to confirm receipt. 
Tower School is an equal opportunity employer. Tower does not discriminate against applicants or employees on the basis of race, sex, color, religion, national origin, age, sexual orientation, disability, gender identity or expression, veteran or active military status, or any other category protected by state, federal or local law.
Tower School
Marblehead, MA
Early Childhood, Elementary, Middle School
Day
All Gender