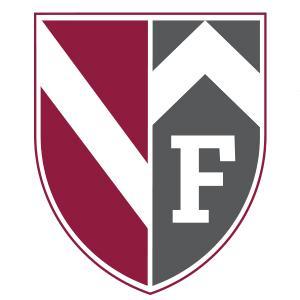 Accredited by AISNE
Summer Camp & Athletics Administrator
Administrator / Full-Time
The Fessenden School, Newton, MA
The Summer Camps Office Manager/Athletics Assistant is primarily responsible for working with the Summer Camps Director to manage the day-to-day administrative functions of the Summer Camps and with the Athletics Director to assist with the administrative functions of the school's athletics program and the COO to coordinate facility rentals. This is a year-round full-time position that is available now.
Schedule
40 hours per week, could be more during the spring/summer
Principal Duties and Responsibilities
SUMMER CAMPS (70%)
Enrollment and Recruiting
Family Communication, Management, and Enrollment
Serve as initial point of contact for new and existing families, effectively communicating programs, policies, philosophies
Make follow up calls and/or send emails to prospects
Manage inquiries in the database, archiving old leads as necessary
Work with Director to give tours to prospective families on an as needed basis
Execute contact plan for returning families that have not re-enrolled throughout winter/spring
Collaborate in planning and executing retention and acquisition strategies throughout the year
Manage camper waitlist.
Marketing
Collaborate with design firm for marketing and informational materials
Create and place advertisements for local online and published media in order to reach new customers
Work with Digital Marketing firm to ensure that content is accurate and properly targeted
Coordinate open houses and plan activities to attract new families
Manage Social Media presence
Manage and edit website working with website design firm to ensure that content and media are current and website is working properly
Staff Hiring and Management
Coordinate interviews with candidates and Director and participate in interview process on as-needed basis
Coordinate job postings online and in local media
Disseminate, collect, and process all staff employment paperwork, including background checks
Serve as liaison to Business Office for seasonal staff payroll
Office Administration
Manage online enrollment and staff database (CampMinder)
Prepare CampMinder reports for program use to track enrollment data and trends
Coordinate and manage all billings and receivables through CampMinder and Business Office
Prepare all documents for the annual Board of Health and meet with Board of Health inspector to make sure that all regulations have been followed and the Camp is equipped for opening
Assist with coordination of ACA accreditation (annual self-evaluation and accreditation every 5 years)
Serve as liaison to Buildings and Grounds
Facilitate ordering of supplies for camps
Manage forms on database for families and staff
Ensure that families and staff have submitted all forms in a timely manner
Coordinate integration with Health Center staff
ATHLETICS (25%)
Manage daily schedule and attendance sheet and distribute to faculty each morning
Manage weekly schedule by checking other schools' websites and checking Arbiter for referee assignments
Assist with coordination of transportation, including posting schedule, organizing van/bus keys for coaches, moving some vehicles to proper location
Communicate facility and field maintenance needs with the Buildings and Grounds Department and facilitate communication as needed with coaching and department staff
Collaborate on season-ending celebrations and tournaments, including coordinating awards and printing certificates
Coordination of inter-season (mud week) schedule and attendance
Serve as first point of contact for inquiries from parents and other schoolsFACILITY RENTALS (5%)
Serve as point of contact for anchor tenants and rental groups
Athletic Fields
Manage schedule and times for rentals for each season using scheduling software, including setting field lights schedule.
Keep track of any changes during season for end-of-season reconciliation
Gym/Pool rentals
Coordinate seasonal rentals for basketball, indoor soccer, and wrestling groups using scheduling software
Facilitate one-time rentals on as-needed basis
Ensure that necessary departments are informed of facilities rental schedule
Qualifications & Skills
MINIMUM REQUIRED EDUCATION AND EXPERIENCE:
2 years consecutive related experience preferred
Critical thinking skills and the ability to problem solve
Flexible team player who is comfortable working in a demanding, fast-paced environment with frequent interruptions, able to work independently and as part of a team;
Ability to handle multiple tasks concurrently and set priorities to meet deadlines;
Demonstrated proficiency with English grammar and composition and excellent editing/proofreading skills;
Excellent accuracy, attention to detail, and customer service;
Ability to work independently
Strong organizational skills; ability to establish and manage multiple priorities;
Driving record that allows for driving school vehicles;
Need to be able to lift up to 20 pounds;
Work authorization:  United States (Required)
Proof of COVID-19 vaccination
How to Apply
Interested and qualified candidates should submit electronically the following materials to through Fessenden's Career Site. Please Include a cover letter and resume. At some point during interview process, we will expect a list of at least three references with name, title, phone number and email address of each (references will not be contacted without the candidate's permission).
The Fessenden School
Newton, MA
Early Childhood, Elementary, Middle School, High School
Day, Boarding
Boys