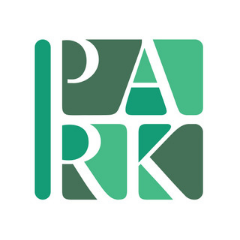 Accredited by AISNE
Substitute Teacher- Lower Division
Faculty / Full-Time
The Park School, Brookline, MA
The Park School is a Pre-K to Grade 8 independent school in Brookline, MA dedicated to excellence in education. The cornerstone of Park's program is academic excellence, combining both high standards of scholarship and the encouragement of each child to develop to his or her greatest potential. Our school community fosters a nurturing environment in which children develop curiosity, express creativity, appreciate the value of hard work and discipline, and experience the joy of learning. Park's faculty encourages each student to strive for intellectual, physical and moral growth, and to become contributing members of the community.  At the Park School, faculty engage respectfully with families and demonstrate sensitivity to cultures, values, configurations, and beliefs.
The Park School is seeking a permanent substitute teacher. This full-time role will require that the hours of 7:00 am to 3:00 pm be dedicated to remaining available for both planned and unplanned teacher absences for class and duties where needed.  This position reports to the Lower Division Head. Permanent substitute teachers are expected to review class plans as far ahead as possible in order to ensure a seamless transition for the students. Permanent substitute teachers are also available to lend an extra set of hands to any teachers in need of support throughout the day.
Available and on campus during school hours to fulfill any predetermined or as-needed coverage requirements
Work with teachers to fully understand and implement lesson plans while the teacher is absent, including preparation outside of classroom time
Opportunities to participate in other areas such as athletic coaching or working with our After School Program are available
Attendance at mandatory meetings is required
Candidates must be enthusiastic, energetic and enjoy working with children in Grades Pre-K to 8
Collaboration, flexibility, a nurturing disposition and a love of working with children are essential
Respectfully engage with a diverse community and ensure that diversity, equity and inclusion is emphasized as a core value of the School
The successful candidate will have experience teaching, effective and respectful class management skills, an understanding of the social/emotional development of children, be team-oriented and possess an exceptional work ethic
Demonstrated experience in a culturally diverse community including diversity of race, ethnicity, gender, socioeconomic status, language, family structure, sexual orientation, and gender identity
Bachelor's degree
Experience working with elementary aged children
Please visit The Park School career page to complete an application and upload your resume, cover letter, leadership philosophy, and names and contact information of three professional references.
The Park School welcomes candidates who will add to the diversity of our community and who have demonstrated a commitment to diversity, equity, and inclusion in their teaching and learning.
The Park School is an equal opportunity employer and does not discriminate on the basis of race, color, religion, national or ethnic origin, ancestry, sex, disabilities, sexual orientation, gender identity and expression or family composition or any other status protected by applicable law in the administration of its employment, education, admission, financial aid, and other policies and programs.
The Park School
Brookline, MA
Early Childhood, Elementary, Middle School
Day
All Gender