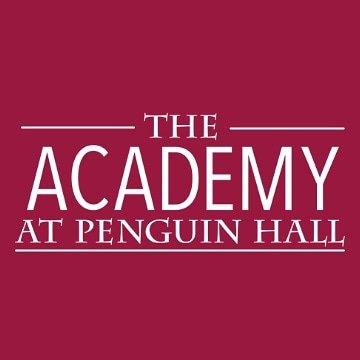 Accredited by NEASC
Substitute Teacher
Faculty / Part-Time
The Academy at Penguin Hall, Wenham, MA
The Academy at Penguin Hall seeks outstanding substitute teachers who will manage and provide coverage for faculty absences. This position requires flexibility, problem solving skills, and the ability to adapt to changing schedules. The substitute teacher will maintain the academic focus of the classroom, provide support and assistance for students, and a safe and respectful classroom environment.
Responsibilities include but are not limited to:
Providing a nurturing, creative, and inclusive environment for students and to create a strong classroom community.
Excellent communication and organizational skills.
Implement lesson plans (when available) and ensure the integrity of academic time in a manner that motivates students to learn and participate.
Create lessons on occasion for students when lesson plans are not available.
Communicate and document a summary of the class for the absent classroom teacher.
Communicate with the classroom teacher and/or division head all student issues (social, academic, healthy) as soon as reasonably possible.
About The Academy at Penguin Hall
The Academy at Penguin Hall is a dynamic independent school for girls in grades 9-12 situated on a 50-acre campus in Wenham, MA, on the North Shore of Boston. With a mission of educating, enlightening, and empowering young women to live and to lead exemplary lives, our college preparatory program fosters adventurous thinkers and compassionate leaders who embrace a culture of kindness and academic accomplishment. Our program is based on current research about how girls learn best and move students beyond mastery of fundamental skills to the excitement of inquiry, iteration, and reflection. Upon graduation, students have a clear understanding of who they are as learners, thinkers, and individuals. In addition to competitive salary and benefits, faculty enjoy working in a collegial, growth-oriented, and joyful community. We seek faculty who will actively contribute to an equitable and inclusive learning environment where all can thrive academically, personally, and professionally.
We strongly encourage applications from people of color, LGBTQ educators, or educators from communities that are historically underrepresented in independent schools. We are committed to an inclusive school experience for all those who come to work at The Academy at Penguin Hall.
The Academy at Penguin Hall is an equal opportunity employer and does not discriminate against any applicants or employees on the basis of race, color, religion, sex, gender identity or expression, age, national origin, marital status, sexual orientation, genetics, pregnancy or pregnancy-related condition, veteran or active military status, physical or mental disability, or any other category protected by state, federal or local law.
The Academy at Penguin Hall
Wenham, MA