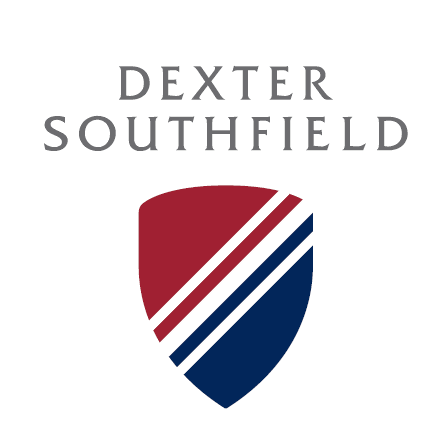 Accredited by NEASC
Students Record Clerk
Staff / Part-Time
Dexter Southfield School, Brookline, MA
About Dexter Southfield 
Dexter Southfield is an independent school where boys and girls in Pre-K through Class 12 develop their individual talents and build an ethical foundation for life. Students learn to lead and serve with character, confidence, and compassion. Our 36-acre campus is located on the Brookline-Boston line, just minutes from the city's best museums, libraries, hospitals, performing arts venues, colleges, and universities—all of which serve as an extension of our classrooms. At Dexter Southfield, we approach everything we do with enthusiasm and commitment, living by our school's motto: "Our Best Today, Better Tomorrow."
About You
You are a self-starter who is very organized and has an excellent attention to detail. Your exceptional time and project management skills allow you to deliver excellent customer service while managing multiple competing priorities.
To be successful in this role, you must be able to:
Assist with managing student records (e.g., enrollment, attendance, discipline, parent/guardian contacts, health)
Provide administrative support to division and department heads (e.g., document filing and retrieval, scanning, mailings, creating labels, exporting files, etc.)
Support Registrar in setting up and executing parent conference registration and follow up
Manage student attendance records and provide follow up and phone calls
Monitor the return and timely completion of student records, notify parents of missing information or expiring documents
Assist with ensuring the distribution and receipt of online forms for off-campus and overnight trips
Manage private and sensitive information with utmost discretion, informing others as needed
Other duties as assigned
Qualifications:
High school diploma required with working knowledge of technology; college degree preferred
Three or more years of job-related experiences desired
Verifiable history of using discretion when dealing with highly confidential and sensitive information
Exceptional attention to detail and ability to meet deadlines with minimal supervision and maximum precision
Working knowledge of Microsoft Office Suite (Word, Excel, etc.)
Familiarity with Blackbaud software highly desirable
Self-starter and willingness to initiate and complete routine administrative tasks
Excellent organization, time management, and project management skills
Ability to work in a fast-paced environment while simultaneously handling multiple tasks with interruptions.
Ability to communicate effectively (orally and in writing) and build trust among diverse constituencies
Commitment to actively create and contribute to an engaging and inclusive workplace
Ability to be flexible, effectively manage stress, and adapt to changing work priorities
At Dexter Southfield, we promote a culture of excellence that extends beyond academics, athletics, and the arts. We value a diverse and inclusive community in which different identities and perspectives are accepted and respected to create a sense of belonging for all.
Dexter Southfield School
Brookline, MA
Early Childhood, Elementary, Middle School, High School
Day
All Gender, Boys, Girls