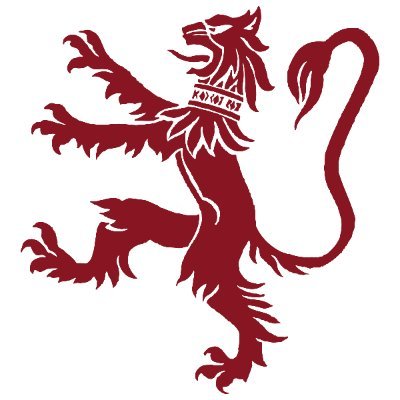 Accredited by NEASC
Student Systems Analyst
Staff / Full-Time
Phillips Exeter Academy, Exeter, NH
Position Purpose
The Student Systems Analyst provides functional and high-level technical expertise of student-related applications to meet business needs and requirements. The primary responsibility for this position is to support student information systems related to the Dean of Students office, including performing daily maintenance of constituent records within relevant applications; monitoring and maintaining data integrity, security, and data access; reporting and query writing; performing imports and exports; and developing test plans, training guides, and operational procedures.
The Student Systems Analyst must develop professional relationships within the department and with external departments to resolve production issues, promote compliance with Academy policies and applicable regulations. This person should also stay current with system upgrades and releases, gather requirements for enhancements, and implement new processes.
Key Accountabilities
All Staff Expectations
Demonstrates professionalism, leadership, and respect
Demonstrates respect for diversity of identities and experiences, an orientation toward equity and inclusion, and cultural competency in all aspects of Academy life.
Detail-oriented and organized with an ability to meet deadlines.
Demonstrates a history of functioning independently while working well in a team-oriented environment, taking the initiative to be productive and efficient.
Student Systems Analyst Role Expectations
System Implementation and Project Work
Serves as a vital member of the Dean of Students team and works closely across the organization to collect, manage and supply data and requirements for the project to implement
Blackbaud Student Information System.
Works with Information Technology and other departments to implement any ancillary systems, new technology, interfaces, or upgrades needed to support the new SIS and other existing student-related systems.
Provides both business and technical insight, helping to progress and keep the SIS implementation on schedule, actively participating in project meetings, and ensuring that the Dean of
Students office and its partner departments understand the impact of any changes.
Responsible for gathering and documenting business requirements, implementation and test plans, and operational support plans. This will be a joint effort with the IT student systems analyst.
Participates in, and for certain scenarios, leads the testing of the system implementation, including system integrations and user acceptance testing.
Post System Implementation
Maintains a good understanding of student data throughout the student lifecycle, how it is fed into the system, how it flows through systems, and how changes to it may impact downstream systems.
Create and maintain documentation on business processes.
Coordinates and assists in any application updates, reviewing release notes and other documentation, and explaining the impact of any upgrades to the Administrative Manager and other partner departments, particularly for data integration purposes and business processes.
Possesses a strong aptitude for diagnosing end-user problems, coordinating support of application issues for student systems, and partnering with the relevant departments to identify solutions where needed by the business.
Maintains current knowledge of industry trends, concepts, practices and procedures for the student systems.
Cross-trains with other business analysts to provide backfill for vacation/sick coverage or surge capacity.
Participates in data security efforts, ensuring that business processes do not include insecure methods of communication for any confidential information. Escalates questions, as required, to the Information Security Officer.
Coordinates and participates in the testing of system upgrades, system integrations, and other relevant testing.
Lead Training and Organizational Readiness
Continually improves student systems with an emphasis on recommending initiatives to improve end-user experience, information security, and strategic alignment to Academy goals based on feedback from end-users, technical expertise, and knowledge of Academy priorities.
Mentors others within the Dean of Students and partner departments in SIS best practices. Keeps training documentation simple to understand per department standards.
Ensures consistent, clear communication and open collaboration in a complex environment, delivering formal presentations or training to managers, staff, and faculty as needed.
Seeks out job-related training and development opportunities, focused on simplifying or automating our environment wherever reasonable.
Degree of Independent Action Performed
The incumbent is expected to work with a high level of independence and autonomy and exercise a high degree of initiative, influence, and judgment in decisions impacting staff and department operations.
Expected to solve problems or address issues that require immediate attention.
Direct/Indirect Reports
This position will have no direct reports.
Internal & External Contacts
Frequent contact with PEA administrative and academic offices, staff, medical personnel, coaches, and other Academy personnel is expected.
Position Requirements
Education
Bachelor's degree or equivalent combination of education and experience as a Student Information Systems Analyst
Experience
Proven analytical and problem-solving skills, including the ability to map and improve business processes.
Demonstrated oral and written communication skills and ability to document processes.
Demonstrated ability to collaborate with teammates and clients by building trust and credibility.
Strong understanding of student system technologies, and ability to recommend changes or improvements to existing processes or systems.
3+ years' experience with student information systems (Blackbaud Student Information System strongly preferred).
Experience working on technology projects and initiatives, preferably in an educational institution
Experience in an educational setting is preferred.
Skills & Knowledge
Ability to work independently and handle multiple priorities and deadlines simultaneously.
Ability to reduce complex technical or business requirements into simple terms to better explain them to the Dean of Students and other partner departments.
High degree of organizational skills with the ability to be flexible and multi-task with accuracy.
Ability to build and leverage effective relationships and influence decisions and behaviors through partnering.
Physical Requirements
The physical demands described here are representative of those that must be met by an employee to successfully perform the essential functions of this job.
Ability to sit in a normal seated position for extended periods of time.
Finger dexterity is required to manipulate objects with fingers rather than with whole hand(s) or arm(s), for example using a keyboard.
Communication skills using the spoken and written word.
Ability to see with normal parameters.
Ability to use a visual display terminal with continuous wrist movement on a keyboard.
Ability to hear within normal range.
Ability to lift and transport up to 10lbs without assistance.
Phillips Exeter Academy
Exeter, NH
High School, Post Graduate
Day, Boarding
All Gender