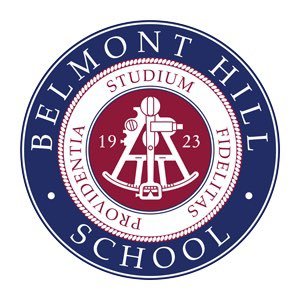 Accredited by NEASC
Student Billing and Accounts Receivable Coordinator
Staff / Full-Time
Belmont Hill School, Belmont, MA
Belmont Hill School is seeking a Student Billing and Accounts Receivable Coordinator to help oversee and support the School's tuition and receivable business cycle. The Student Billing and Accounts Receivable Coordinator will oversee all aspects of the School's annual tuition billing, accounts receivable and cash deposit processes (ensuring that transactions comply with financial policies and procedures); research and resolve any inquiries or issues related to student billing; and perform a monthly close of the Veracross tuition billing system to the Blackbaud Financial Edge system. In addition, this position will manage the School Store and be responsible for ordering supplies for students, faculty and staff. This is a year-round, full-time position that will report to the Controller.
Qualified candidates should possess a bachelor's degree and should have three to five years of administrative leadership experience preferably in a non-profit setting.  He/she must have excellent written and oral communication skills together with exceptional organizational skills.  The ideal candidate will have familiarity with marketing and an enthusiasm for supporting a variety of programs.
Interested candidates should send a cover letter and resume via email with the subject line "Student Billing and Accounts Receivable Coordinator" to Kerry Friedman, Controller, at friedman@belmonthill.org. Salary commensurate with experience. Non-smoking campus. EOE
Belmont Hill School is a non-denominational school for boys in grades 7-12 situated on 38 acres in Belmont, MA, a suburb 20 minutes northwest of Boston. Primarily a day school, Belmont Hill also maintains a five-day boarding program for approximately 30 students in order to serve students from a broader geographic region. The School seeks to build a diverse and inclusive community of teachers and students as it pursues its timeless mission of "developing young men of character." A faculty of 70 men and women work together to offer the 465-member student body a challenging, college preparatory curriculum grounded in the School's deep commitment to character education and relational learning. Beyond a strong history of athletic competition as a key component of character education, Belmont Hill is also proud of its burgeoning programs in the fine arts, music, and theater. The School's deep sense of community is evidenced by its passionate alumni body and cherished traditions including weekly chapel gatherings, sit-down family style lunches, and a daily pause for milk and cookies. A founding member of the International Boys' School Coalition, Belmont Hill is a worldwide leader in boys' education. As we celebrate our centennial, now is an exciting time to join Belmont Hill as the School seeks to embrace both its time-honored traditions with a broad commitment to innovative thinking and teaching. For more information about our school, please visit our website at www.belmonthill.org.
Belmont Hill School
Belmont, MA
Middle School, High School
Day, Boarding
Boys