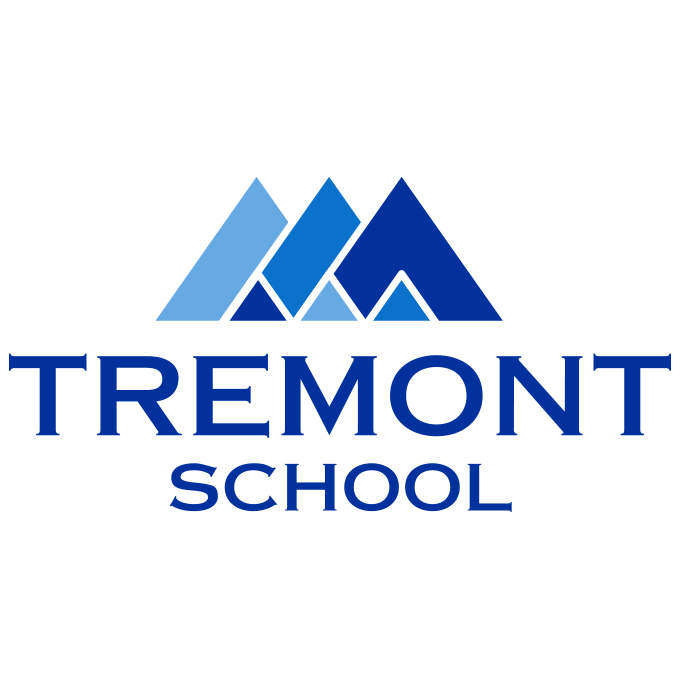 Accredited by NEASC
Spanish Teacher for Middle School and High School
Faculty / Part-Time
Tremont School, Concord, MA
SPANISH LANGUAGE EDUCATOR for MIDDLE & HIGH SCHOOL (Part-time)
Tremont School is growing and is exploring qualified candidates for Part-time Middle & High School Spanish Teacher for the 2022-2023 school year. This is an exciting opportunity for a talented teacher to utilize their  ideas, passions and experience to create a learning environment where all students thrive! The successful  candidate will become part of a warm and inclusive community that encourages professional and personal  growth while providing a collaborative and supportive learning environment. 
Tremont School is a strategically small, progressive middle school and high school (approx. 50 students) seeking an outstanding Spanish Language Educator with broad knowledge, a collaborative spirit, interdisciplinary  experience, and a desire to connect with each student's interests. S/he should ideally have experience  developing and implementing student-centric experiential learning opportunities for a wide range of learners. At Tremont School, we use a Living Curriculum approach that combines student-directed learning with  teacher-guided, project-based, thematic curriculum. Our students and teachers learn together in a civic-minded  community that highly values friendships and intellectual curiosity. Working collaboratively with our Middle  School team of skilled educators, you will have a unique opportunity to help shape an evolving program that  encourages creativity, builds confidence and fosters compassionate and thoughtful engagement in the world  around us. 
Tremont School is a deliberately diverse and collaborative community that challenges students to take  ownership of their learning. We create a real-world, interdisciplinary context that fosters joyful exploration and  develops students' natural curiosity, personal interests, and individual potential. Tremont graduates are critical  thinkers, problem solvers, and compassionate and dynamic citizens. 
This is a wonderful opportunity for a motivated and creative educator to become part of a devoted team and  a warm school environment that encourages creative expression, celebrates each person's individuality and  values the unique role we each play in our community. 
Core Beliefs 
Students thrive when they feel connected to what they are learning and contribute to a community.

 

Strong communities are built on a foundation of respect for diversity of thought, learning styles,

 

personality, and culture.

 

Students need to learn how to navigate their own learning in order to become life-long learners.

 

The richest learning environment integrates physical, social, emotional and cognitive lives.

 

Tremont School is a collaboration among students, teachers, parents, and the community.

 
Responsibilities 
Teachers at the Tremont School – in addition to traditional teaching responsibilities – will have a high level of responsibility for the creation of the curriculum of the school. Teachers take on an advisory role and are required to take Collaborative Problem Solving training (a.k.a. Collaborative Proactive Solutions).
Qualifications 
A strong commitment to Tremont School's mission and vision

 

Highly energetic, highly motivated individual

 

A sense of humor, an optimistic outlook, a love of kids, an open mind and a desire to make a difference with an innovative school

 

Ability to thrive in a dynamic and flexible environment

 

Strong team player and collaborator

 

Familiarity with Living Curriculum and/or other experiential learning approaches

 

Experience with project-based, thematic, and integrated learning

 

Familiarity with Collaborative Problem Solving or Collaborative Proactive Solutions (CPS) is desirable

 

Experience with a wide variety of assessment approaches

 

An ability to discern students strengths and challenges; to build on strengths and to support challenges to help move students toward thoughtful self-determination

 

An ability to assist learners in finding learning paths that build upon their passions and interests

 

Willingness to take student perspectives seriously in solving problems

 

Interest in social/emotional learning as an important part of daily classroom life

 

Bachelor's degree required, graduate degree preferred

 

This is a .3 FTE position (approximately 12 hours on-site)

 
Ideal Experience and Personal Characteristics 
Master's level or terminal degree

 

At least 3-years of experience working in school settings

 

Experience in working with a diverse student population

 

Experience in working collaboratively with teams

 

Excellent written and oral communication skills

 

Dedication to strong ethics and a compassionate demeanor

 
Tremont School requires all employees to be fully vaccinated against COVID-19, wear masks indoors unless parameters change, and if necessary, participate in our testing program. 
Interested candidates should forward a cover letter, resume  and references (at least one supervisory) to employment@tremontschool.org.
The Tremont School does not discriminate on the basis of race, color, national and ethnic origin or sexual orientation in  its employment practices, administration of its educational policies, admissions policies, scholarship and loan programs, and athletic and other school-administered programs. 
Tremont School
Concord, MA
Elementary, Middle School, High School, Post Graduate
Day
All Gender