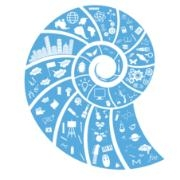 Spanish Teacher
Faculty / Full-Time
Meridian Academy, Boston, MA
Grades: 6 – 12                                                                 Job beginning: August 22, 2022
Meridian Academy is a wonderful and distinctive learning community. We are an economically diverse, intentionally small, independent secondary school in the Jamaica Plain neighborhood of Boston, MA.
Meridian's curriculum is interdisciplinary and project-based. We have a flexible schedule that adjusts to support each course and its activities. Classes use all of Greater Boston as our extended campus. All students study Spanish through at least Intermediate II (third year) and almost all continue their studies through their senior year. Spanish class sizes range from 3 to 15 students. Spanish classes can incorporate a service component that gives the students the opportunity to use their communication skills in the community.
We are seeking a full-time teacher interested in teaching both middle and high school sections and all levels from novice to advanced.
Full-time responsibilities/opportunities include:
Teaching two high school and two middle school sections of Spanish with a total student load no more than 38 students.
Emphasizing the development of oral communication skills and written proficiency in the target language.
Creating activities that help students develop academic skills, make connections between ideas, master essential knowledge, and grow in their curiosity and creativity.
Developing and implementing methods of assessment, including long-term projects, that accurately reflect each student's progress with skills, content, and habits of mind.
Serving as a grade co-advisor and supporting other community-building activities.
Qualifications:
Fluent in Spanish and proficient in English.
Two or more years teaching at the secondary level preferred. Candidates with less experience may be considered for a position with extensive, structured professional development support.
A bachelor's degree in a related discipline. A master's degree is preferred.
A flexible and energetic personality that can work productively in a changing and growing school environment.
Strong interpersonal and communication skills when working with diverse students and families.
Ability to participate in shared decision-making that invites everyone to contribute to the improvement of the school.
How to Apply
Consult our website (http://www.meridianacademy.org) to learn more about the school and to gain a fuller picture of our goals.
Send a resume and cover letter describing your teaching philosophy with a discussion of some of your work with students by email to Joshua Abrams, Head of School, hiring@meridianacademy.org. 
Meridian Academy does not discriminate on the basis of age, race, creed, color, national or ethnic origin, sex, gender identity or expression, sexual orientation, or handicap in administration of its educational policies, admissions policies, hiring, and other school-administered programs.
Meridian Academy
Boston, MA
Elementary, Middle School, High School
Day
All Gender